Traumatised father consumes poison, battling for life in hospital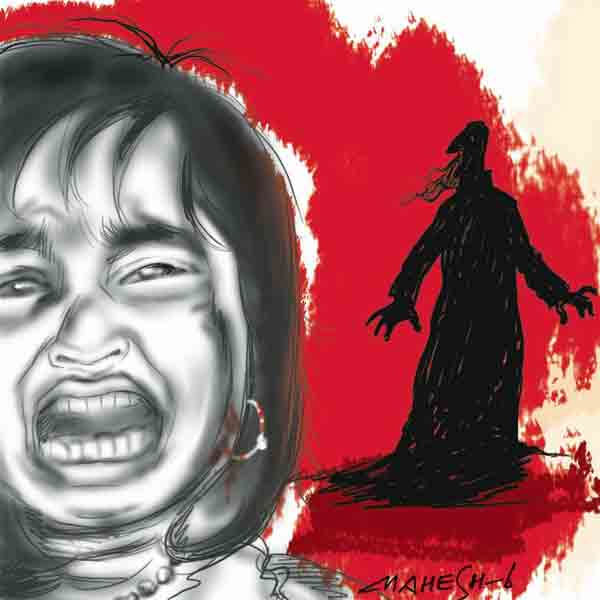 Pune: In a shocking incident, an unidentified person who had come to watch a 'tamasha' (Marathi folk play) at a village fair in Junnar taluka on the night of April 28 attempted to rape a 14-year-old schoolgirl, who had also come along with her family to watch the play. Unable to bear the trauma, the girl's father consumed poison at his house on Thursday night and is stated to be in a critical condition.
According to the police, the incident took place when the girl along with her cousin sister had gone to attend the nature's call. The culprit, who was present in the bushes, lifted the girl from the venue, took her to an isolated spot and sexually abused her. The girl sustained serious injuries on her private parts and fell unconscious after the incident. The incident came to light when the victim's cousin informed her parents, who were busy watching the 'tamasha'.
Speaking to dna, superintendent of police (rural) Manojkumar Lohia said, "Soon after incident, the victim's parents and relatives rushed to the spot and shifted the unconscious girl to a private hospital in the village. It has been confirmed by the doctors that she was not raped but sustained serious injuries on her private parts." After the incident, the victim's father was in a trauma and was not speaking to anyone. "The girl's father was in a state of shock. Our police station in-charge had counselled him on April 30 at the police station. However, on Thursday evening he consumed some pesticide at his residence. He was rushed to a hospital where he is in a critical condition."
On the status of investigations, Lohia said, "As many as 5,000 people had turned up for the village yatra and around 3,000 were watching the 'tamasha' on that day. It is a difficult task for us but still we have prepared a sketch of the culprit based on the description given by the other girl. He was bald and sported a white shirt and black pant."
Lohia confirmed that the girl is in out of danger. The family stays at a small hamlet in the village and the girl studies in standard sixth, he added.