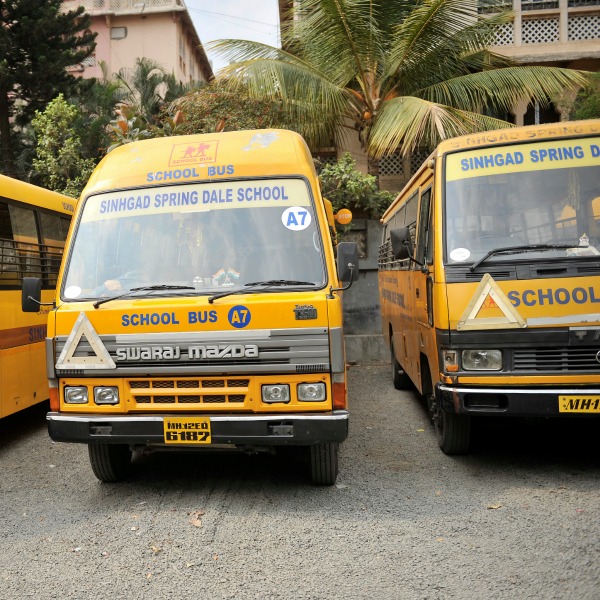 Taking cognizance of school bus transport not complying by the safety norms, the city traffic police have taken action against 1,334 school buses till April 10 compared to 2,430 cases last year.
The traffic police department claims that the vehicles were registered for commercial purpose but were ferrying school students. The traffic department officers are determined that post summer vacation, they will be taking strict measures and start seizing the vehicles that are flouting norms.
The traffic police intensified their drive against school transport vehicles after an unauthorised school van, carrying 14 children, entered a wrong lane and met with an accident at Sopan Baug Chowk on Pune-Solapur Road last month.
Deputy commissioner of police (traffic) Vishwas Pandhare said, "We are checking whether the vans ferrying school children have the required valid permits, the number of students they accommodate and the safety measures being taken by the owners. Action against such illegal school vans will continue unless this practice does not stop."
He added, "With the increasing number of cases with school transport buses it is essential that we carry out continuous drive and take action on the spot. In order to do that we will be working in coordination with the Regional Transport Office (RTO), so that permits can be cancelled on the spot."
"I have instructed all the 32 traffic police inspectors across the city to take strict action and keep a tab on the school transport vehicles. During the random check, if I find any vehicle not abiding by the law then the concerned police inspector of the area will be suspended," added Pandhare.