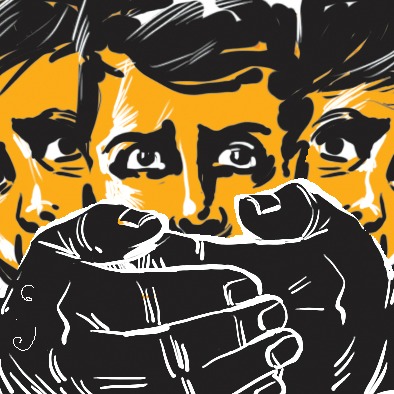 Pune: In two separate cases of child sexual abuse reported in 24 hours, an engineering student has been arrested for sexually abusing his 12-yr-old neighbour for a month. The boy eventually confided to his father. In another case, a five-year-old girl was molested by a teenager, who later paid her Rs10 to keep mum over the incident.
In the first case, a 21-year-old engineering student molested and sexually abused his 12-year-old boy for over a month at their building terrace in Yerwada. According to the complaint lodged with Yerawada police, Sumit Madare, who is a resident of Mother Teresa Nagar, used to lure the victim by offering him chocolates and forcefully having unnatural sex with him. He did this four to five times in the last one month and had also threatened to kill the victim if he spoke of it to anyone.
Police sub-inspector Amol Nandekar said that because of this, the victim would not socialise with people and had even stopped talking to others. He was also mentally disturbed due to the repeated threats.
"It was when the victim's father tried to find out the reason behind this behaviour and took him to a garden, and the victim narrated the entire incident to his father," he said. Nandekar added that Madare has been arrested and booked under Section 377, 504 and 506 of the Indian Penal Code.
5-yr-old molested
by teenager
In another incident, a five-year-old girl was molested by a 16-year-old boy in Anandnagar area, Chinchwad on Friday afternoon. According to the complaint lodged by victim's mother at Chinchwad police station, the minor boy called the victim to his house, sexually abused her and gave her Rs10 asking her to eat sweets and keep mum about the incident. When the victim tried to escape, the teenager pulled her back and slapped her. The girl managed to flee and narrated the entire episode to her mother, who then lodged the complaint. No arrests have been made yet in the case.