The Secret Garden promises you a heavenly experience but did you know these facts about it?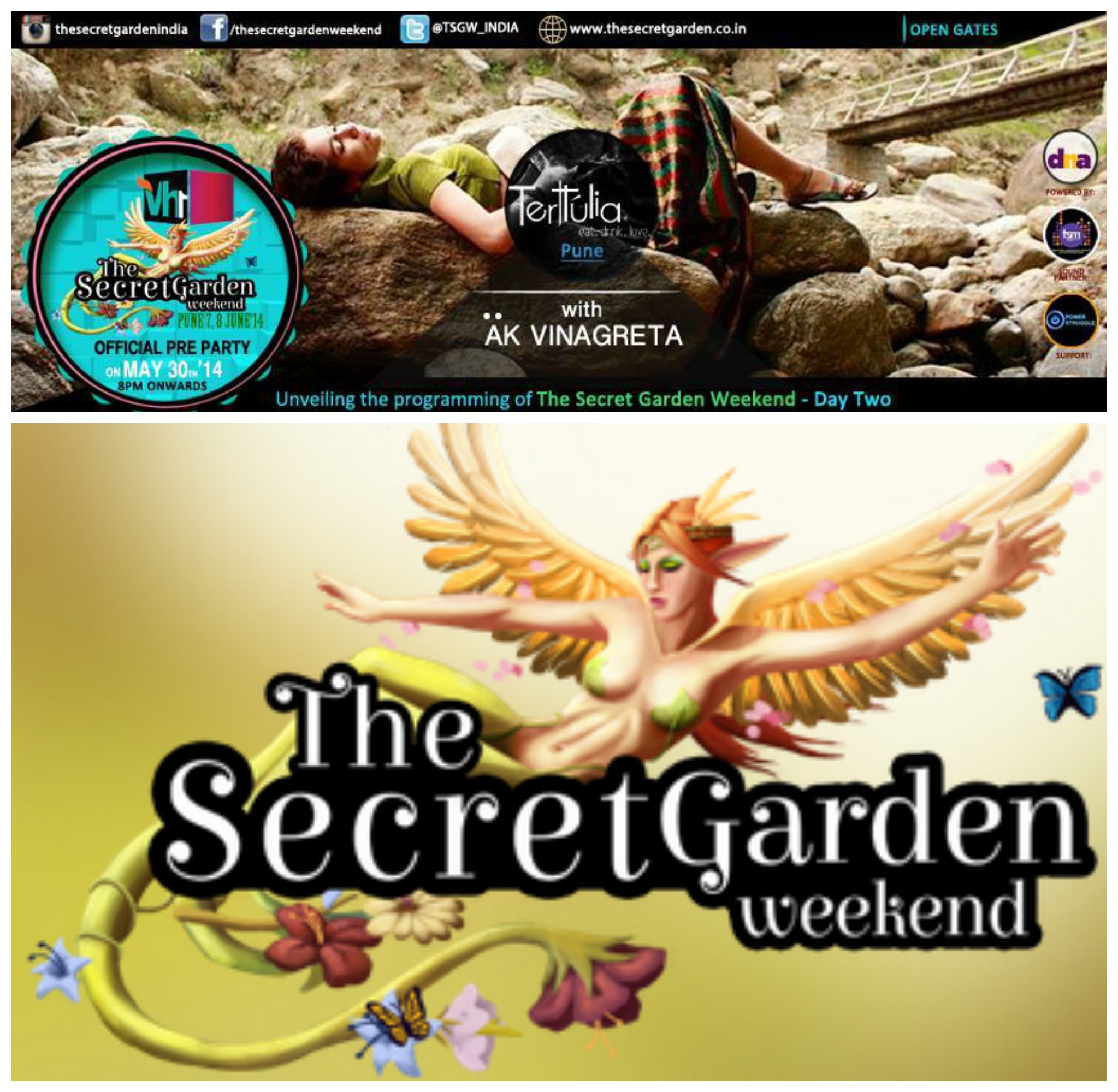 It is NOT a music festival but there ARE 3 Stages. Diverse genres/artists. Fresh Innovative sounds that are beyond just music. (Imagine dancing to a live techno set that is combined with carnatic vocals and a mouth harp. Imagine a jazz quartet featuring a deep house.
What's so different? The Road of Thought Labyrinth, The Tree of Secrets, A Fountain of Secret Desires, The Bed of Light, The Hammock Party, The Walk of Fire and many such elements make it unimaginable. ( To know more about these log on to www.thesecretgardenindia.co.in )
They promise you your space to lie down , stroll, laze and get drinks from the bar as we don't believe in you having an Indian local railway experience at the event.
It is a euphoric 2 day journey of the 5 senses.
Kids are allowed. Families are welcome. Everyone is.
Pets are welcome. Get your dog & cat please. Take care of them. Let them have fun.
Tickets are live on BookMyShow.com. Grab the Early Bird passes to save some greens.
Day One timings - 2:30p.m- Midnight Day Two timings- 11a.m- Midnight
Your ticket gives you access to several fresh workshops. Come early to try some turntabilism or past life regression therapy.
It's difficult to express imagination in words.They have tried their level best to give you a weekender of pure bliss and fantasy.