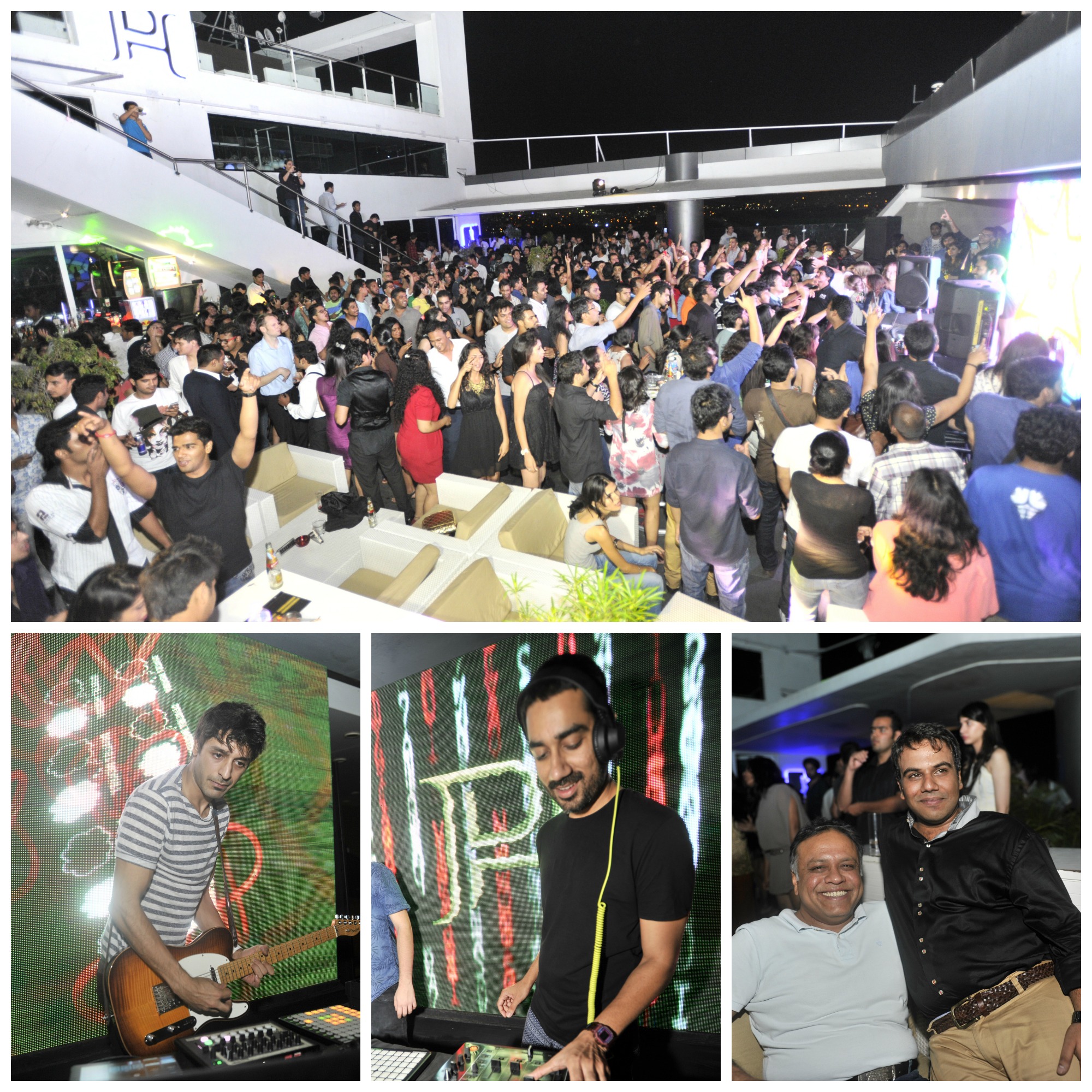 An open terrace, cool breeze blowing, huge crowd of people and two top artists on the Indian Music scene performing their hit tunes all night long; Dualist Inquiry and Nucleya were in town for the VH1 Sound Nation Festival.
The night kickstarted with Sahej Bakshi (Dualist Inquiry) infusing guitar riffs in electro beats, which was followed by Udyan Sagar's (Nucleya) fusion beats.
Nucleya, one of the early proponents of the now popular genre of Dubstep in the country, has emerged as one of the most exciting, experimental, and engaging producers in the Indian music scene; all this only in some five years. It is now officially the Indian leader in the 'global bass' movement. This year it has been nominated for two awards, 'Artist of the year' and 'Best electronic dj' at the VH1 Sound Nation Festival. The artist says, "The crowd in Pune is awesome. A lot of young people come for our gigs, and the energy level is really high." Udyan adds, "People here are very open minded. They give me full freedom to do what I want to. Pune is very close to my heart."
Nominated for five awards, Sahej Bakshi, the mastermind behind Dualist Inquiry never ceases to capture the audience whenever he plays. Sahej says, "The VH1 Sound Nation initiative is a great thing. It's nice to see old artists as well as the new ones receiving recognition." He later adds,"Pune has always been one of my favourite places to play in. The crowd is great, I've always had nothing but great experiences in Pune."
Hopefully we will get to see more of these two artists in Pune over the coming year.