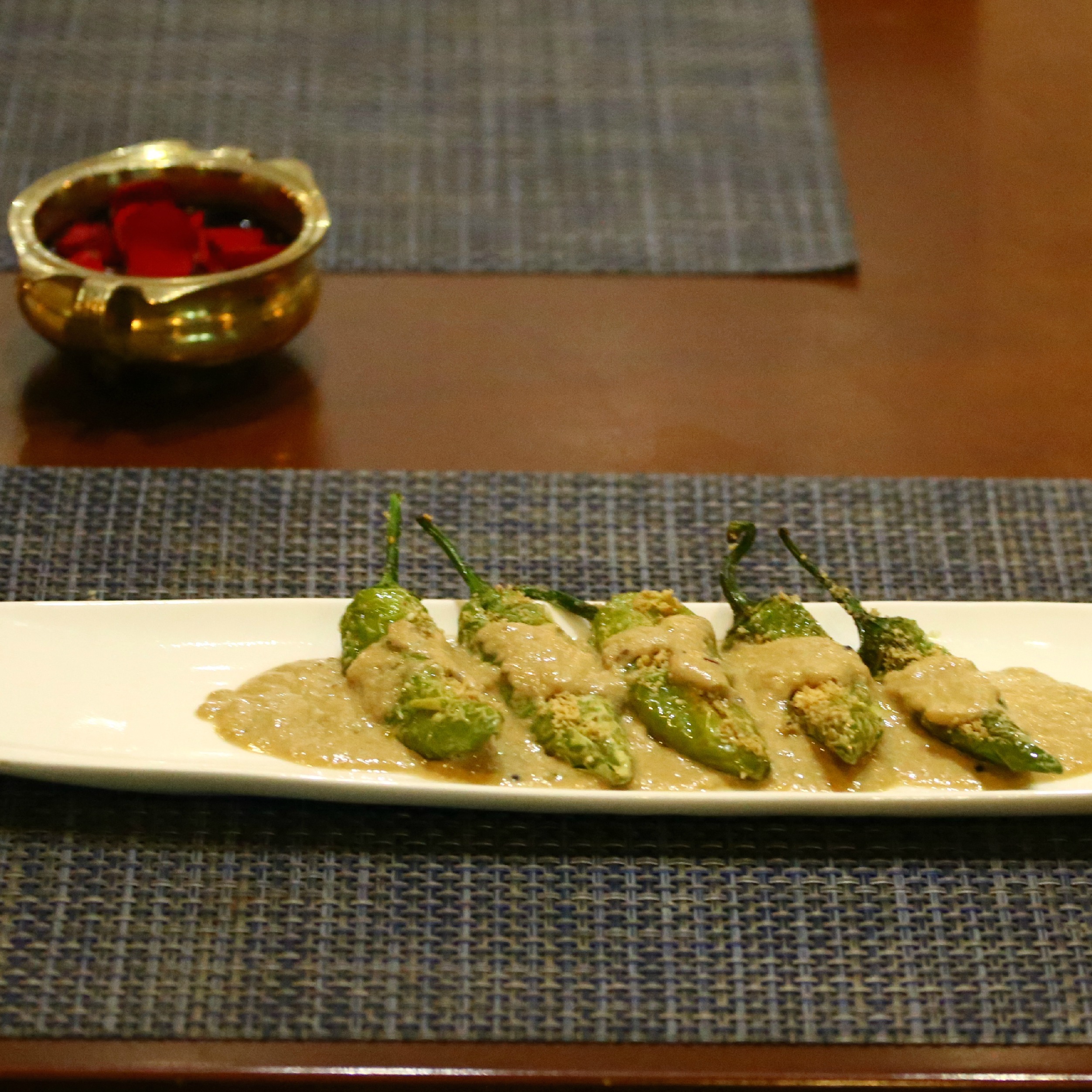 Pearls; humbling heritage architecture; a cityscape cemented with all the manifestations of modern life, yet retaining that latent hue of royal lineage; bazaars, biryani and haleem— the mention of Hyderabad evokes some rousing associations.
Closer to home, chef Arun Kumar, head chef at Zambar, attempts to bring a slice of imperial Hyderabad from the kitchens of the Nizams, into our plebeian culinary lives.
Chef Kumar has dabbled in distinctly diverse professions before turning full-time chef, and brings nuances of his experiences and travels to his craft. He has curated the Hyderabadi spread that is to be incorporated into the regular menu after the ongoing food festival. Quiz Kumar about the standout dish that would hold its own against the celebrated heavyweights, and you hear "the Mirchi ka Saalan; it showcases the heavy influence of Awadhi cooking married with ingredients typical of the South."
Kumar proudly explains the constituents that go into the making of the Mirchi ka Saalan— that creamy, nutty curry of sesame, peanuts and poppy seeds simmered with green peppers that have the slightest touch of heat.
A melange of flavours— slightly piquant from the tamarind, ever so faintly bitter and earthy thanks to the seeds, a hint of sweetness rendered by the coconut and that soupçon of jaggery, and a warm hug delivered by the peppers, all brought together in one satisfying mouthful.
Sourcing the right kind of chillies, the eponymous star of the dish, is the tricky part, as is prepping; the peppers need to be flash-fried before being added to the sauce to cohabit.
A platter companion of the more popular traditional Hyderabadi biryani (mostly made with meat), Mirchi ka Saalan is traditionally served at weddings and other celebratory occasions.
The dish is representative of the amalgamation of complex flavours that Hyderabadi cuisine emblematizes. Scoop some with your phulka or flaky lachcha paratha and you would know what they mean when they say in Hyderabad— cooking with ithmeenan (patience) makes all the difference.
About the author
Rupika Vatnani blogs about everything food! The author is the Pune head for FBAI. Food Bloggers' Association of India (FBAI) announced its foray into the city with a co-hosted lunch for local bloggers at Zambar. FBAI is an online news channel on food, chefs, food events and food bloggers, and is an influencer that is making its presence felt across the Indian food and beverage electronic, online and social media space. The Hyderabadi Food Festival at Zambar continues until the end of March.