Food lovers in the city can now savour the delicacies from Japan at Miyuki, a fine dining Japanese restaurant which opened at Double Tree by Hilton in Pimpri recently. Without wasting anytime, we give you a sneak peek into what's cooking at the live kitchen...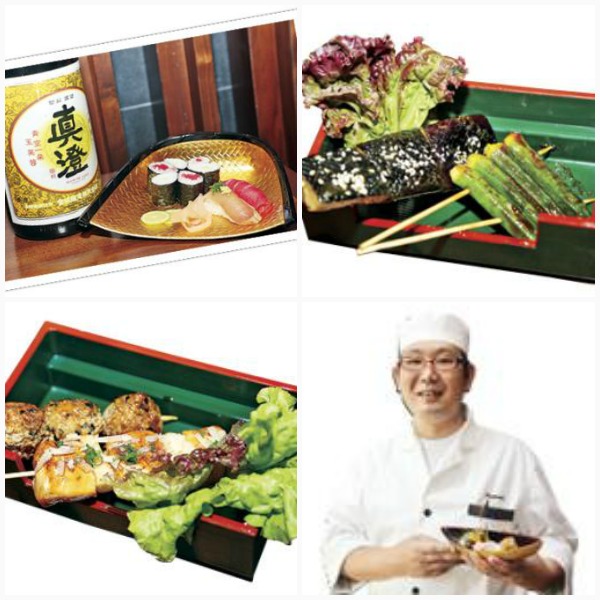 This seven-seat diner with live food counters gives you the chance to check out the different dishes being cooked in front of you where you can choose the seasonings and ingredients of your choice. The a la carte menu is available at 3 Spices, the 24-hour coffee shop. After taking a tour of the live food counter, I settled down on my table and waited eagerly for the food. The first to be brought on my table was Yasai mushi — a salad made with boiled vegetables such as brocolli and carrot mixed in a cucumber sauce. This mild, creamy and a little tangy salad was a definite healthy start to the meal. Moving on to the starters, I had Chicken tsukune, Japanese-style meat balls and Tori negima — chicken skewers made with leeks. For those who don't prefer the pungent flavour of egg marination, Tsukune when dipped in mild soy sauce, tastes absolutely delicious.
In vegetarian, they served Nasu yakitori (egg plant) and okra yakitori (lady finger) skewers, along with Edameme — salted soya snack. The vegetables boiled just right and dipped in kikoman soy sauce which had a hint of sweet, these made for the perfect start to my meal. For a first-timer like me — and I know people will agree with me here — I had some preconcieved notions about the famous sushi and sashemi, which was exactly what the chef planned to bring on the table. Since no Japanese food review is complete without trying these, I braced myself. The vegetable sushi had boiled rice and cucumber and the non-vegetarian came with salmon and rice. I had my serving in silence. It definitely tasted raw and bland, but I was glad that I could finish my plate without having to feel embarassed in front of the chef who could see the nervousness on my face.
Though there were not many choices in desserts, I finally concluded my meal with a melt-in-the-mouth custard cake made of rice which worked wonders, literally.
Chef Shintaro Fujisaki from Japan, who has designed this meal keeping in mind the Indian taste buds, said, "Our meals normally include muso soup, boiled rice and one side dish that could be either baked fish or anything that goes with rice. Japanese food is not spicy. Keeping in mind the Indian appetite, we have made some spicy sauces though, so they can relish authentic Japanese cuisine." The necessary ingredients such as herbs and fish have been brought from Bangkok and Japan. There is a wide array of scrumptious preparations one could dig into such as Chicken negima with Yakitori sauce, Humberg infused with red wine sauce, Kinu tofu steaks with sweet soy sauce and variety of sushi and sashimi.