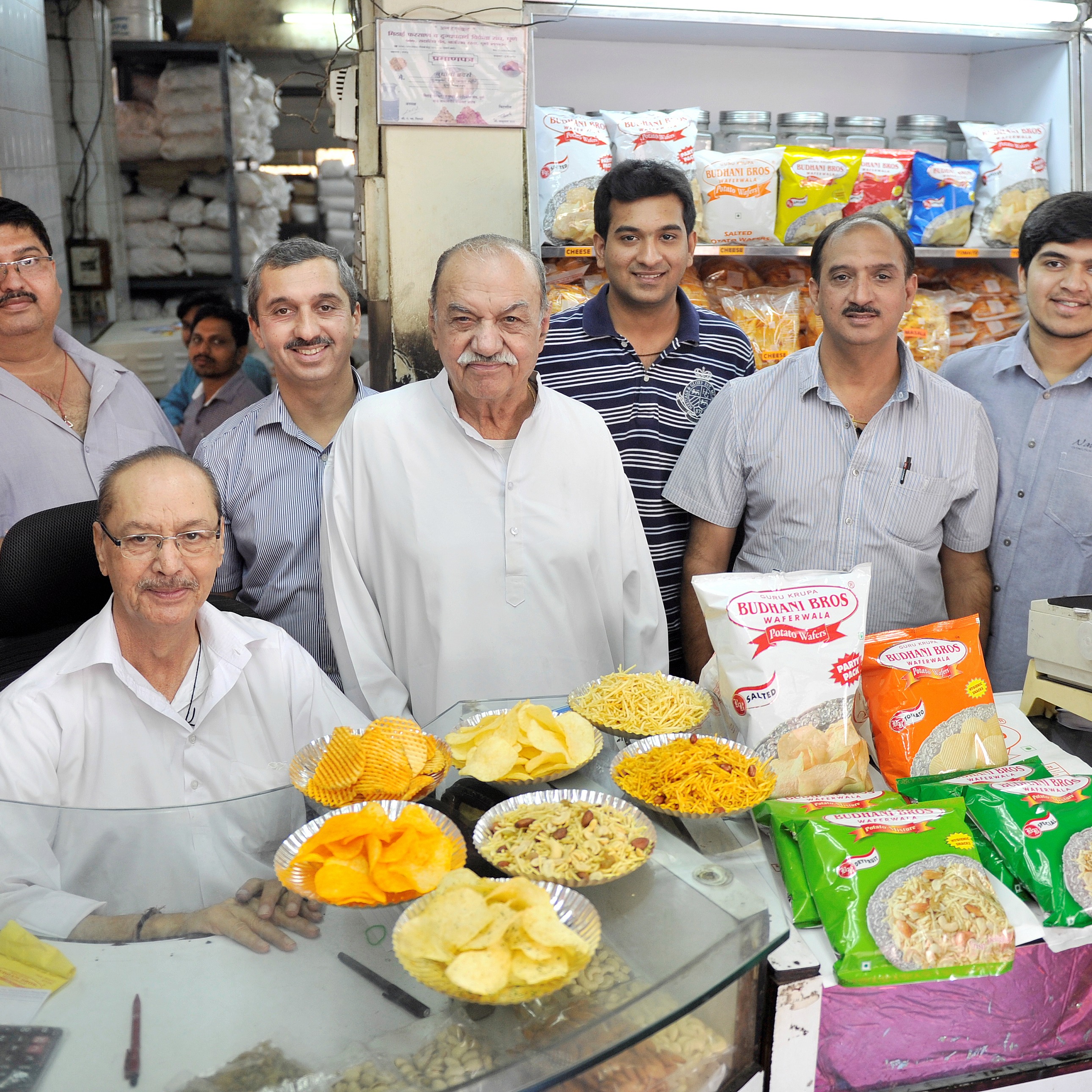 When you approach Arvind Budhani for a conversation on the product, he readily agrees to share the milestones of Budhani Brothers Waferwala since 1955. The second generation to take over, Arvind currently handles the show along with Dilip, Suresh, Kishore and Paresh, following them closely is the third generation Risabh, Krishna and Neil. Arvind said, "Three brothers Madhavji, Motilal and Mangaldas Budhani started in a small room with just a few necessary things in 1955. They would supply the wafer packets on cycle and in 1964 the first window shop was started in this very lane."
Arvind quickly gives a flashback of events with exact dates and achievements. "I went abroad and gathered as much information as I could to bring the latest technology to our business. In 1988, we were the first in the country to have a stainless steel, sound and heat proof batch fryer. Since then we have only bettered with our technology. Having said that we have never compromised with our quality and hygiene," added Arvind.
The product soon launched their foil packaging as well which increased the shelf life of the wafers from one month to four. Currently, the brand has expansion plans and are conducting trail orders for exports to New Zealand, Singapore, Dubai etc.
"Today, people are extremely health conscious and we have made some changes in our products without hampering the taste, quality or hygiene," he said.
The unit on MG Road produces tonnes of chips everyday and sells it at Rs240/kg as compared to the two annas when they started.