One of a kind comedy show is happening at a popular hangout in Pune at 9 pm today. It is a unique combination of music and comedy where The Yellow Experiment and Nikhil Chinapa will tickle the funny bones of the audience with their music-centric comedy and improvisation. We speak to them and find out how they plan use music and comedy together!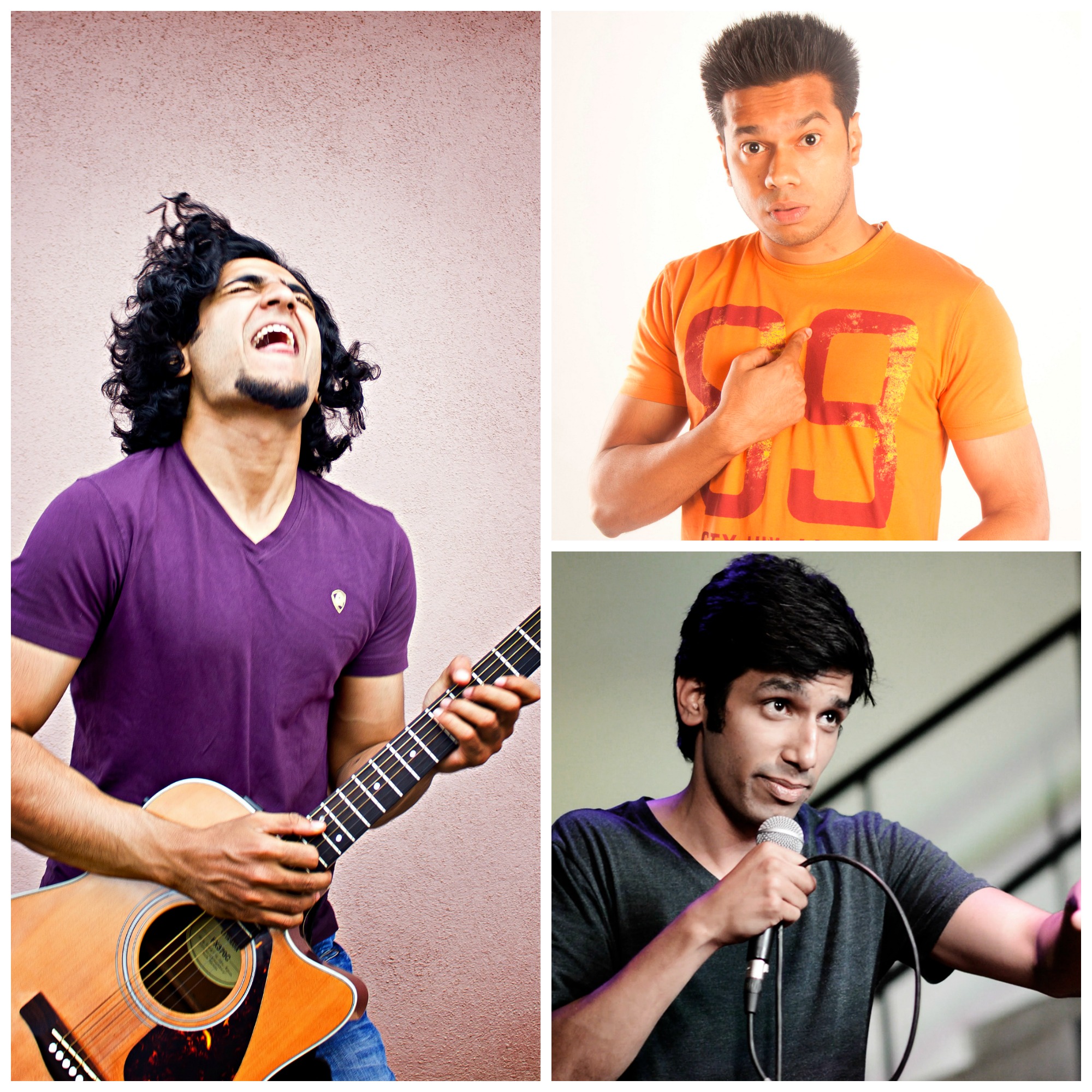 The Yellow Experiment that is - Daniel Fernandes, Kenneth Sebastian and Kanan Gill will be in Pune today and they tell us what makes their show so different!
Daniel has performed all over the country over the last two years and thinks there is nothing better than comedy. Kenneth Sebastian's trademark is his incredible vocal ability which he uses to combine music and comedy. He performs regularly at comedy clubs like The Comedy Store and Canvas Laugh Factory and has been hailed as one of the top acts to watch out for in the years to come. Kanan Gill is a writer, musician, stand-up comedian, ex-software engineer and fitness enthusiast. He has won the Punch Line Bangalore competition and the open mic at The Comedy Store in Mumbai.
The Yellow Experiment is a comedy collective. "Through this new mix, the show will appeal to the audiences of both music and comedy," said Fernandes. He has performed at The Irish Village and Olive Bistro before but, "the show at High Spirits will be the biggest one I have done in Pune" he added.
Talking about the unique combination, Sebastian said, "I already have a music background and I incorporate it in my comedy too. In today's show, we will talk about music trends and song writing". Most standup comedians joke about politics and other issues but Sebastian says, "We will talk about music and our jokes will be with respect to it".
"It is not a traditional comedy, but it is based on the suggestions from the audience & Nikhil will join us at the end of the show for an improvisation of music and comedy", added Kanan Gill.
For Nikhil Chinapa, it's his first time at intentional comedy. He said, "This is my first attempt at comedy so I am half-excited and half-nervous about the show tonight." Chinapa and Daniel used to talk and discuss about EDM on Twitter and that's how they got talking about The Yellow Experiment. He added, "I love to try things out and give new things a shot." One thing he would like to say to the people who are coming to the show today is, "There will be no intentional nudity".
This first ever combination of music and comedy will be something to look out for, as two most appealing genres of entertainment come together with The Yellow Experiment and Nikhil Chinapa.