The local chapter of AIESEC International, AIESEC in Mumbai, student organisation held a youth empowerment and entrepreneurial forum for over 500 students in Mumbai on Friday.
Aptly titled 'Youth to Business Forum' (Y2B), the event first took place in November 2013. In its second instalment, conducted at the iconic Bombay Stock Exchange, the event drew in large crowds. "Despite the wee hours of the morning and especially a summer break, it is great to see such a large audience," said Ambarish Datta, managing director and CEO of BSE Institute, addressing the audience.
The 'Y2B' is a unique platform for the decision-makers of today and the leaders of tomorrow to interact with each-other on issues related to entrepreneurship, leadership, women empowerment, employability and youth mobility. The event boasted of an impressive list of panelists including Srinivasan Swamy of RK Swamy BBDO, Raghu Ram of MTV and Shailendra Singh of percept pictures.
The 'Y2B' Mumbai 2014 team, also delivered workshops on entrepreneurship and leadership in various colleges across the city.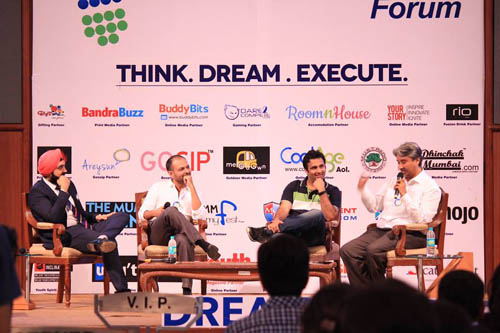 "The game of entrepreneurship is a rather easy one," said Satyan V Kothari, founder of Citrus Pay in a panel discussion called 'Think like a Startup'
As Yashraj Akashi, senior ambassador and curator for TedX gateway said, "We are all born entrepreuners. What we do with our skills and ideas is what makes the difference. There is no right and wrong. Everything in this field is always right."
With events like Y2B gaining popularity, the line between corporates, young aspirants and students seems to be diminishing.