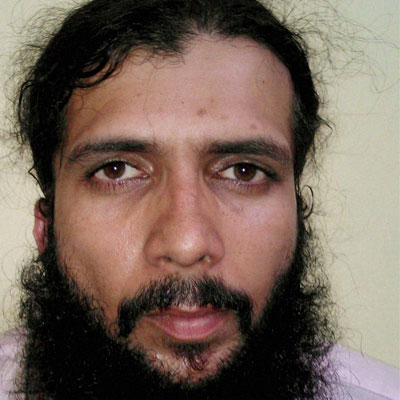 Yasin Bhatkal, one of the founders of terror outfit Indian Mujahideen, used a social networking site to hoodwink Indian security agencies and send messages to his men, the Maharashtra Anti-Terrorism Squad has found.
Bhatkal used Nimbuzz, a lesser known and more effective instant messaging service, to make internet phone calls. Bhatkal used this application to keep in constant touch with Riyaz Bhatkal, IM chief based in Pakistan. "Yasin was communicating with other IM members through this site," an ATS officer said.
Social networking sites and instant messaging services have always been an important tool for terrorists to communicate among themselves.
Which is why Indian security and intelligence agencies closely monitor popular social networking sites and instant messaging services like Google, Gmail, Gtalk, Yahoo and Whatsapp.
During Yasin's sustained interrogation, the police found that he made eight fake email addresses to communicate with other members of his terror network. Of these addresses, he used two to exclusively communicate with Riyaz Bhatkal.
The two emails used by Yasin were paella@yahoo.com and habbahadur@yahoo.com, while Riyaz used patrasingh@yahoo.com. Using these addresses, the two registered themselves on Nimbuzz and used it to communicate with each other. "We are trying to retrieve whatever information we can from these addresses. It is slightly difficult because they have not been used for a long time and their servers are based in a foreign country," the officer said.
"In 2008, after the Mumbai crime branch busted the media cell of IM, the terror outfit instructed its cadres not to communicate on popular social networking sites. Following this, they decided to use those networking sites which do not ask for crucial information like phone numbers and authentic email addresses," another officer said.