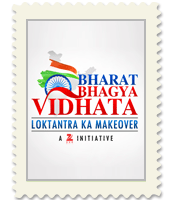 Yet another rape of a young journalist in Mumbai, yet another day of public outrage against the rape, TV channels taking bytes of people, having talk shows, politicians expressing remorse and accusing each other, people writing comments on Facebook, shouting slogans, asking for justice, demanding a safe society, crying hoarse that the government isn't doing enough, attending a candle march, etc etc…. Tomorrow we all go back to our work, discuss the heinous crime in the local trains, at the workplace, with neighbours, with yet another added feeling of insecurity, yet another fear of 'Am I the next victim?', yet another concern — will my daughter reach home safely? This will be followed by yet another day of routine and we all go back to our lives and forget about rapes till yet another rape takes place.

I don't know whether there is an increase in crime against women or whether more women are now reporting them. I agree that law and order is definitely an issue but the problem is perhaps more deep rooted in the psyche of the Indian male. This includes the men in our society, the political culture and those responsible for maintaining law and order.

We are agitating against rape but why do rapes happen? How dare a man force sex and rape a woman and then go scot-free? The general understanding is that the problem is in the mind of the rapist. The bigger problem is the fact that the rapists are not even convicted, rape cases go on for years and in many cases, the perpetrators are set free due to lack of evidence.

Recently, new rape laws were introduced and we all thought that the legislation is a magic wand which is going to stop rapes in India. Let us try to recollect the promises made to the women of India by the government — a stricter law, effective implementation and a fast track court to deal with all cases of crimes against women and children. We all know the reality of these promises.

I cannot blame the government fully nor can I blame the Mumbai police. In a city of around 1.4 crore people, we have a police force of around 40,000. We cannot expect the police to be
everywhere, but people must have such fear of the police that it works as a deterrent.

We must also accept the fact that merely making laws is not going to resolve this issue. Till we do not take rape cases seriously and put these cases in fast track courts, till we do not stop at lip service and show it in our actions and till the rapists are not punished, we will not be able to deal with rapes. We also must try to understand the reasons behind rape. First of all, there is no fear of law and hence men do not fear the consequences. The other issue is the general attitude of men towards women.

My fingers are shivering as I type these lines. I am compelled to think who might be the next victim. Could it be someone I know or worse?

What is the solution? Unless women themselves lead the movement and demand zero tolerance against sexual violence, nothing will change. We must question the inaction of the government or the police, we must insist on faster judicial remedies and demand a decent media that does not project women as mere sex objects. We, as women, deserve safety because this is our city and our society.

Women, either organise to fight or suffer, because you cannot outsource your problems to a political culture that has failed to deliver. If we remain silent against such crimes, we are just helping the perpetrators and becoming party to it.

(The author teaches political science at St Xavier's College and is an activist against the commodification and vulgar depiction of women. The views are her own).