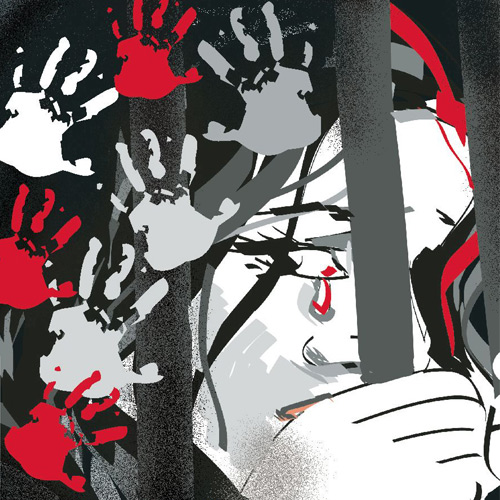 In a shocking incident, a 35-year old woman has alleged that she was gang-raped by four men in a moving car at Dharavi on Tuesday night. The incident has brought to light the issue of women's safety and security in the city.
The victim identified one of the accused persons as Lala, his brother (believed to be a press reporter), an unidentified vehicle owner, and an unknown person. Based on the information provided by the victim, the police have detained two people, including a person named Lala. "We are questioning the suspects and search is on for the remaining suspects," said a police officer.
According to the police, the victim is a resident of Mira Road and had come to Link Road Bandra for shopping on Tuesday. However she did not shop and instead took a rickshaw to Bandra station. The complainant stated in her complaint that the rickshaw driver, instead of dropping her to Bandra station, dropped her off in Dharavi and asked her to take the northbound stretch of the road to reach Bandra.
Senior Police Inspector, Dharavi, AB Pawar said, "The complainant has told us that around 10.15 pm she was offered lift by one Lala and his brother who knew the victim, and there were other two men in the white coloured Innova car. The victim said she was raped in the car from Kemkar Chowk to T-junction and was later dropped at Bandra."
The police have registered a case under Indian Penal Code sections 376 (D) for gang-rape and 34 (common intention). The victim was sent to Sion Hospital for medical examination.
"The doctors have informed us that prima facie it doesn't seem to be a case of rape. However, we are still awaiting the medical report. Accordingly we would take further course of action in the case," said a police officer.
Deputy Commissioner of Police (DCP) Dhananjay Kulkarni said that the police are verifying the facts. "Preliminary medical examination has revealed that there are no external injury marks on the victim's body. We are still awaiting the complete medical report. Further investigations are ongoing," Kulkarni said.