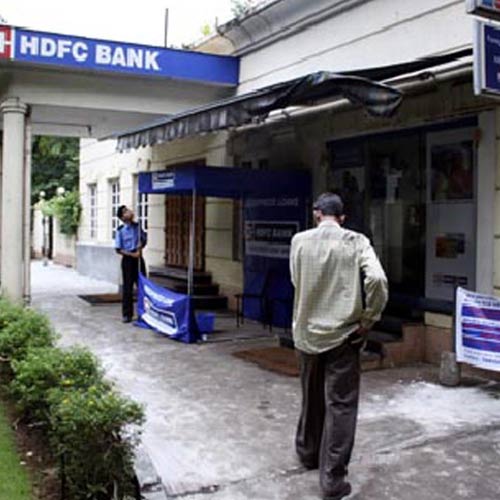 Housing Development Finance Corporation (HDFC), the country's largest mortgage lender, has quietly raised home loan rates by 10 basis points or bps with effect from Sunday.
The non-banking finance company or NBFC has hiked its retail prime lending rate or RPLR to 16.75% from 16.65%.
The company did not announce the rate hike formally. Instead, it simply updated its website with the new rate, as has been the practice of late.
With Sunday's rate hike, the equated monthly installment or EMI for existing floating home loan customers with a remaining loan tenure of 15 years will go up by Rs6 for every Rs1 lakh of outstanding principal, if he opts not to increase his loan tenure.
Also, the floating lending rates for new customers taking home loans of up to Rs30 lakh will go up to 10.50% and for those looking to take loans of above Rs30 lakh, the applicable rate will increase to 10.75%.
The rate hike comes nearly a month after its nearest competitor State Bank of India (SBI) had raised its base rate by 20 bps from 9.8% to 10%, following the Reserve Bank of India's move to increase repo rate by 25 bps on October 29.
HDFC's associate HDFC Bank, in which the former holds a 22.7% stake, too, had increased its base rate by 20 bps from 9.8% to 10% in the first week of November.
After Sunday's rate hike, HDFC's home loans have become more costlier than SBI's whose home loans are available starting at 10.3% for loans up to Rs30 lakh and 10.5% for loans greater than Rs30 lakh.
Floating interest rates on 20-year home loan of Rs 30 lakh
IDBI Bank 10.25% 982
SBI 10.30% 985
ICICI Bank 10.40% 992
HDFC 10.50% 998
Axis Bank 10.75% 1015
Interest rate EMI (Rs per lakh)