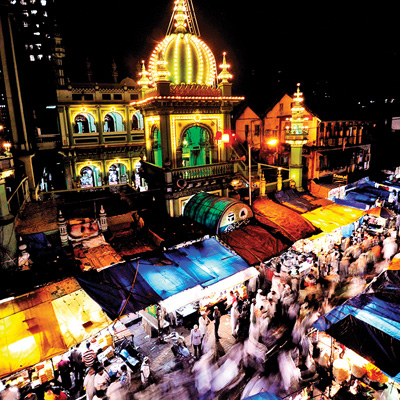 The holy month of Ramzan will start from Sunday for most Muslims. For Dawoodi Bohras, however, it started a few days ago. A period of austerity, Ramzan is observed by all sects of Muslims. Also, the Quran is read during this month.
Muslims make sure that they fast all day in order to purify themselves. In the morning, before the sun rises, they have tea or a light breakfast. After the morning azan (prayer call), they stop eating and drinking until the evening namaaz.
"This time, we will try to have prayers for Iraq too. A number of innocent people are suffering because of terrorist attacks there. The media is wrong when they state that the fight is between Sunni and Shia Muslims, because this is not the case. Sunnis are, in fact, fighting a war there," said Maulana Fayyaz Baqir, a Shia cleric.
"To avert any problems, we will also try to tell people that the problem is not between Sunnis and Shias."
While prayers for those in Iraq is one thing, self-purification of the soul and body is the main motto. "Apart from staying away from food, one tries to stay away from vices and sins. The Quran is read during this period and we try to read one chapter each night. Reading the Quran helps one understand the importance of fasting and cleanses the body. You realise what hunger means," said Mohammed Siraj, a resident of Vikhroli.