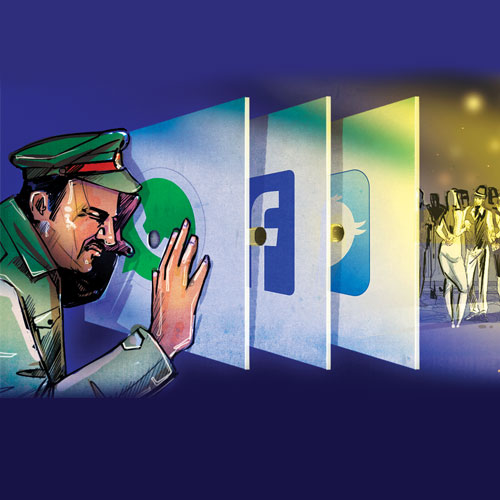 Facebook, Twitter and WhatsApp are the new-age surveillance tools that the Mumbai Police are using to keep track of drug consumption on New Year's Day.
The police have strengthened their vigilance on social networking sites to crack down on the consumption and sale of drugs at New Year parties. Anti Narcotics Cell (ANC) officials have said they are keeping a close watch online, especially on Facebook events' pages, Twitter, WhatsApp groups and event sites.
"While we have informants spread all over, Facebook, Twitter and WhatsApp are being increasingly used by rave party organisers for communication. We already have leads on such parties," said Himanshu Roy, joint commissioner of police (crime).
The police said organisers create a private event page on such sites where a select group of people is invited. They use code words and even spread misleading information, such as 'celebrities' attending the event.
"Organisers don't announce that a rave party is being held or drugs are up for sale. They use terms such as floating, flying and happy. Some event pages ask invited guests to pay before the party or register via e-mail, after which they will receive a code number that they have to display at the party to avail of services. When parties are held with so many clauses, they are in our radar. We send some dummy customers there," said Rajendra Sangle of ANC's Worli unit.
Roy said drug sale and usage has gone further underground lately. "Pubs and open spaces are never hotspots for such activities. They happen at private parties in hotels, rented bungalows by the beach or in apartments in the suburbs. Also, peddlers have a closed network and do not widen it easily by involving unknown people," Roy said.
During New Year, sale and consumption of cocaine and other drugs and stimulants is expected to be on the rise. Sources said in December alone, the ANC nabbed 175 people for possession and consumption of drugs. The numbers are expected to double by the end of the year.