No house in the city if you're, Muslim or Christian, gay, single, pet owner,non-vegetarian, with live-in partner.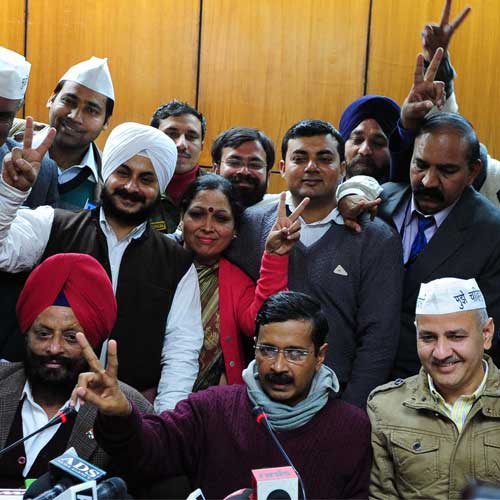 Billy Joe (name changed), a senior journalist who came to Mumbai from Delhi recently, wants a roof over his head. After several house-hunting expeditions in this concrete jungle, he fell for a flat in the Landmark Cooperative Housing Society in Dadar (East). Joe struck up a good equation with flat owner Hariprasad Menon. All that was left was to sign on the dotted line.
But no, there was an objection. Joe was single! Menon told the society's managing committee that Joe's family was in Delhi and not in a position to join him in Mumbai. No go. The society cited a year-old resolution, passed at the annual general body meeting, that barred members from leasing out flats to singles.
"I tried to convince the committee about Joe's impeccable credentials. I assured it that he wouldn't be a nuisance. But the committee said the society was bound by the general body resolution," Menon told dna.
Menon and Joe did not want to make an issue of it. So they closed the chapter. But the incident highlights the bizarre reasons given by some societies while refusing accommodation to certain individuals. These include people belonging to specific communities, gay persons, those with live-in partners, pet owners, non-vegetarians etc.
Several experts dna spoke to admitted that Landmark Society was wrong in denying accommodation to Joe because he is single. "The resolution passed by the society's general body is illegal. There is no justification for the managing committee's decision," said Vimal Punamiya, an expert in housing society matters. Housing activist Krishnaraj Rao agrees. "The society's conduct is unconstitutional. If the resolution is challenged in court, I am certain that the judge will find it illegal," he said.
Pradeep Samant, chairperson of the Mumbai Housing Federation, an apex body of all cooperative housing societies in the metropolis, said: "There is no justification for refusing permission to a flat owner to lease out his apartment in this case. The society's general body resolution violates the law pertaining to cooperative housing societies."
Section 43 (2) of the cooperative housing societies bylaws stipulates that only two conditions must be fulfilled by a flat owner before leasing out his flat. The first is that a copy of the leave and licence agreement should be submitted to the society and the second is that a police verification certificate should be obtained. The need for police verification was introduced following terror attacks in Mumbai. The intention is to check the bona fides of the lessor.
"Apart from meeting these two requirements, the flat owner is under no obligation from the society. In fact, he need not even take an NOC from the society. The problem is that managing committee members of many societies are legal illiterates and behave as if they are a law unto themselves.'' a lawyer said.
In many societies, there is a ban on leasing out flats to bachelors. The general assumption is that they create a nuisance by holding parties and by getting all kinds of people to their place.
"This rule is illegal too. No society can prevent any member from leasing out his or her flat to bachelors," Samant said.
Latika Shriyan, a resident of Tilak Nagar in Chembur, had a bitter experience with the Siddhivinayak Cooperative Housing Society. "We have a pug called Honey, but the society had passed a resolution, banning all pets in the building. We consulted activists and legal experts who said the decision is illegal. We wrote a letter to the managing committee which didn't reply to the notice and instead imposed a virtual boycott on our family. All our neighbours with whom we shared an excellent equation stopped talking to us. A neighbour, who used to supply meals to us in exchange of money, stopped doing so. We felt choked there and shifted to another building where there are no restriction on pets. Now, Honey and I are happy as we can run about in the compound," she said.
Many societies have unwritten laws against selling or leasing out flats to members of minority communities like Muslims. This is also illegal. However, certain housing societies of Parsis and Christians have rules debarring its members from selling or leasing out their flats to non-Parsis and non-Christians. These rules have been upheld by the courts for protecting the rights of minorities.
Last heard, Joe was still hunting for accommodation.