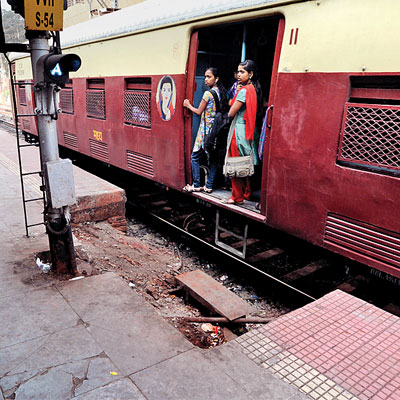 Western Railway authorities have read the riot act to its operating staff, both motormen and guards, after cases of trains overshooting platforms as well as the more dangerous problem of trains passing 'signals at danger', have been increasing.
As per figures available with DNA, the number of cases of 'Signal Passing at Danger' (SPAD) on WR's Mumbai division saw a rise from three in 2012-13 to a very worrying 11 in 2013-14. The first two months of the new financial year have, thankfully for the commuters, been clear of SPAD cases, said sources.
Cases of trains missing their platforms—called overshooting in railway parlance—on WR's Mumbai division, continues to give railway authorities sleepless nights. As against 18 cases of overshooting reported in the 12 months of 2013-14 (at an average of 1.5 cases per month), the first two months of the new financial year (April and May) have seen 5 cases already, the average rising by 2.5 a month.
"Overshooting might not be as dangerous as SPAD, but it gives immense discomfort to commuters, especially the elderly and women. The train moves several coaches ahead of the platform and people may have to get down on to the tracks. Some may get injured in the process of getting down," said an official.
SPAD, as reported earlier by DNA, is already an area of concern for the railway ministry, which late last year asked local railway authorities to dismiss the offending train drivers.
According to sources, senior officials like the divisional railway manager have asked both motormen and guards to be on the alert while working trains.
"They have been asked to avoid talking to others who might be travelling in their motor cabs, and also to strictly adhere to the 'no-cellphone in the cab' policy," said an official. The rule to disallow anyone without a 'cab pass' to travel in the motorman's cabin has once again been implemented and offenders would be fined, said officials.
Speaking to DNA, WR divisional railway manager Shailendra Kumar said that passenger safety was the topmost priority. "Rules will be implemented strictly so that the safety of passengers and the system itself is not compromised even one bit," Kumar said.