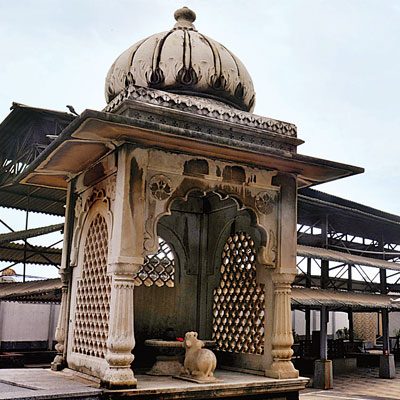 In a first ever initiative by a civic body, the Vasai-Virar Municipal Corporation have gone a step ahead and embraced technology as they have sanctioned the proposal to install video cameras to make the cremation live to the ones, who cannot be physically present during the last rites of the deceased. The civic body will provide live visuals via a website after connecting the cameras through the Internet Protocol.
Vasai Corporator Bharat Gupta, moved the proposal in the house during the general body meeting and it was approved by majority. The initiative would take three months to be executed.
"I had attended a family friend's funeral and there I had met a US national and during our conversation he suggested that we should have a live coverage for the last rites. So, I decided to move the proposal in the house and majority of them approved it," said Bharat Gupta, a Vasai corporator.
"The camera would cost Rs50,000 and we will call in tenders for the project and it would take a month for its installation and trial would start. A website would be launched for viewing and a family can decide whether they want to conduct a live coverage for free of cost," said Gupta.
"Many Christian families in Vasai, have relatives based abroad and it's not easy for them to fly down. This would benefit them as they can virtually be present," said Gupta
The initiative by VVMC is a first of its kind, which could be taken as a model for the big budget civic bodies like BMC and its adjacent civic bodies like Navi Mumbai Municipal Corporation.