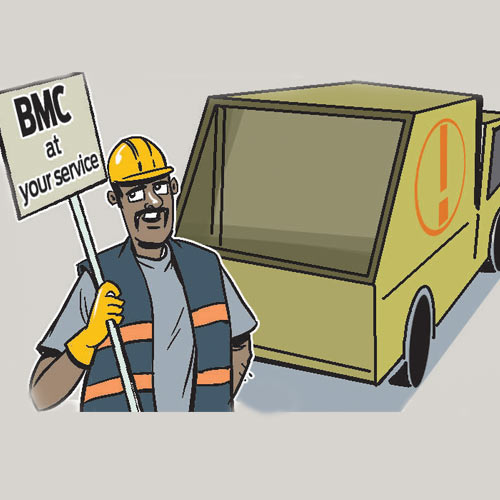 The Brihanmumbai Municipal Corporation (BMC) has announced that it will resurrect its household debris collection system within a month. With this, citizens will soon be able to call up their local ward office to collect repair and renovation debris from their doorstep by paying specified charges.
As reported in dna on December 11, Mumbaikars have been deprived of the citizen-friendly service despite there being a norm in this regard in the Greater Mumbai Sanitation and Cleanliness Bylaws, 2006 (section 5.7). According to the bylaws, the civic body should set up a helpline or appoint agents to collect rubble generated out of construction at household-levels.
The corporation has now decided to set up helpline numbers across 24 administrative wards, on which citizens will have to call to avail the service. The numbers will be made public through advertisements, civic officials informed.
"I have instructed our staff from the solid waste management department to resurrect the norm in the sanitation bylaws. The service will be launched in a month. Meanwhile, we are revising the rates to be charged for providing the collection system," said additional municipal commissioner Mohan Adtani.
Adtani added that resuming the service will help the BMC stop arbitrary disposal of debris by people in the city.
Reacting to the decision, residents said the move will lead to a win-win situation. "It is an indication that our complaints were genuine. This step will be welcomed by each of us. The mangroves — where debris is usually dumped — will be saved, residents will get due service and the corporation will get revenue in return," said chairman of Perry Road Residents' Association Anil Joseph. Joseph had been the one to raise the issue with BMC's H-West (Bandra) ward, which had informed him that the service was inactive.
In the absence of a service, residents often engage private contractors to clear debris from their homes, with no uniformity in the rates. The BMC rules also provide for action against officials if they fail to clear the debris after being intimated by a citizen.