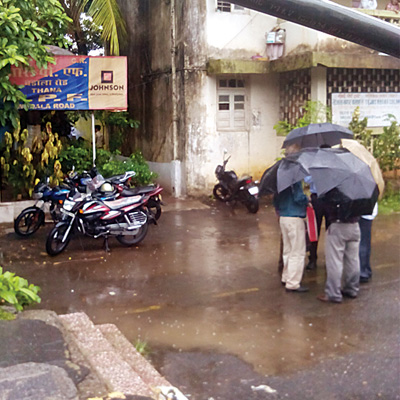 Intensifying the probe in the alleged assault and custodial death case of Agnello Valdaris, a CBI team from Delhi headed by Neena Singh, joint director of the special task force, conducted a detailed inspection of the scene of the alleged incident at Wadala station on Wednesday afternoon.
Despite heavy rains, Singh spent more than an hour on the spot, accompanied by senior Delhi and Mumbai officers. The team inspected the tracks and the detention room where the Valdaris was allegedly detained, assaulted and tortured for three days. The team also questioned railway police officers now stationed at the Wadala station and railway rapid force personnel.
"It is a crucial case and the spot plays a critical role in investigation. Therefore perhaps the JD herself decided to visit it," said a CBI official who did not wish to be named.
However, even a week after the registration of the FIR against ten police officers and the entire Wadala police station, the CBI has not made any arrest in the case. All the accused personnel, however, have been shunted out of the Wadala railway police station.