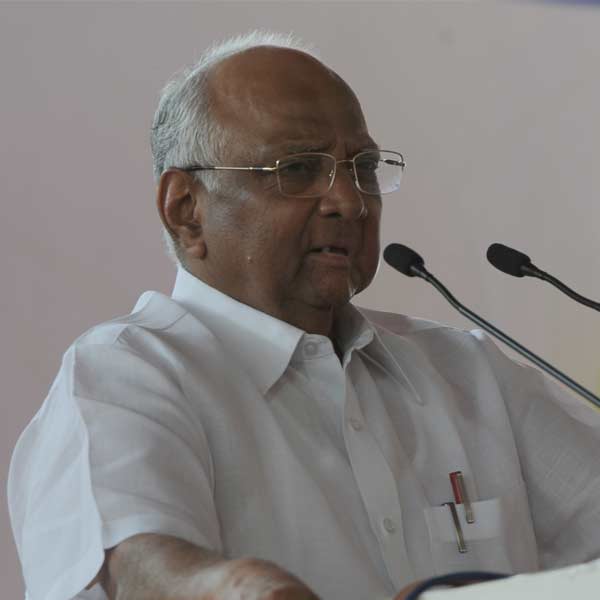 In what could spell trouble for Congress-NCP in the state, an influential body of backward class Muslims has called on members of their community to vote against the combine in protest against being neglected by successive governments.
Muslim OBC leaders pointed out that despite being committed Congress voters, the community lagged behind in socio-economic development indices as revealed by the Rajinder Sachar and Ranganath Mishra Committee reports.
"We are trying to ensure that we are not taken for granted by the party," they said.
The Congress has all along been hoping to partly nullify the anti-incumbency factor through 'tactical voting' by its core voters like the Muslims and a section of Dalits, who resent the rise of Gujarat chief minister Narendra Modi.
Muslims form around 14% of Maharashtra's population, and 90% of them are OBC Muslims—like Bagwans and Rayeens (gardeners), Ansaris and Momins (weavers)—who are engaged in traditional, caste-based occupations despite their conversion from Hinduism.
Their grouse is that upper-caste Ashraf Muslims—Shaikhs, Syeds, Sharifs, Maliks and Pathans—who are well-heeled, corner most the benefits meant for the community, keeping backwards away from development, but at the same time, divert the development debate to Hindu-Muslim schism. They also charge that upper-caste Muslims largely oppose inter-marriage with backward Muslims.
"We are calling on people to vote for anyone except Congress and NCP. Muslims have only been used by them till now. Their assurances have always remained unfulfilled. Had the Congress worked for our welfare, the Sachar committee would not have found Muslims to be far more backward than Dalits," said Shabbir Ahmed Ansari of the All India Muslim OBC Organisation (AIMOBC).
Ansari, a veteran of OBC Muslim movement, who has been associated with veteran socialists like Karpoori Thakur and Chaudhari Bramhaprakash, charged: "The Congress did not concentrate on the basic problems of Muslims, it only provoked sentiments and used them as a vote bank."
"This also presents a threat to the country, as, if a section is backward, it will affect the progress of the country as a whole," Ansari, who hails from Jalna in Marathwada, pointed out.
"We need to show the Congress that the Muslim community is no longer with it," said Ansari, ruing that they had been taken for granted.
The AIMOBC is now appealing to Muslims to vote for 'good Muslim candidates' and is backing AAP nominees in seats like Ahmednagar (Deepali Sayyad), Wardha (Lt Commander Alim Patel) and Malegaon (Nihal Ahmed Ansari), and Welfare Party of India (WPI) candidates in constituencies like Parbhani and Beed.
"We are amenable to Muslims voting for Shiv Sena and BJP. Haven't the Congress and the NCP wooed Shiv Sena and BJP leaders?" asked Ansari, pointing to reports of NCP chief Sharad Pawar warming up to the BJP-led NDA.
Ansari pointed to Congress fielding just one Muslim—Hidayat Patel (Akola)—from Maharashtra, and noted how in the 2009 polls, NCP's Azambhai Pansare, contesting from Maval, had been defeated by his party colleagues. He also blamed the Congress- NCP for dangling the quota carrot before Muslims, and added that there had not been a comprehensive caste-based census past 1931.
He charged that the prime minister's 15-point programme for minorities had been a non-starter and students were finding it tough to even get scholarships. Moreover, Wakf lands in Maharashtra had also been encroached upon and despite assurances, no ameliorative measures have been taken.
Ansari is also opposed to religion-based reservations for Muslims as against the caste/backwardness-based model, as this, he feels, would be detrimental to the community.