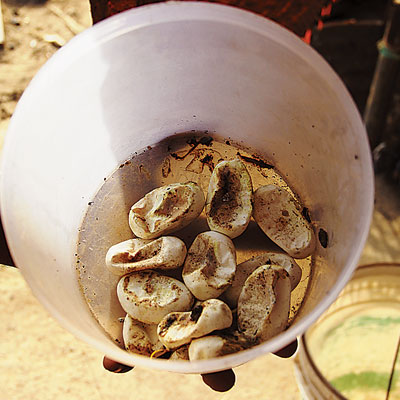 A Virar based family was in for a rude shock when one of the family members stumbled upon 13 eggs inside their house. Unaware of what they were, the family members handed them over to fire brigade officials, and were appalled to learn the "tiny white balls" were actually snake eggs.
Janardhan Meher, a resident of Arnala village in Virar, now fears the snake would return for the eggs and may harm the family upon not finding them. Snakes are generally not found near coastal villages, but, finding the area colder than the humid weather outside, she laid her eggs inside the house.
"Earlier we didn't know that the eggs were a snake's and informed neighbours about those mysterious soft balls. They informed us about what they were, so we alerted the fire brigade department, who arrived and took possession of the eggs", said Janardhan Meher, owner of the house.
"We now fear that the snake will re-visit us for the eggs and when it doesn't find them around, it may harm us; So, we have conducted a puja," said Meher.
"The cottage belonging to the Meher's is a suitable place for laying eggs as the climate is colder owing to its proximity to the coastline. Since the fishing nets and equipment are kept in the backyard, the snake may have entered through a window and laid the eggs," said a fire brigade official.
"We have kept the eggs in the Tungareshwar wildlife sanctuary and the forest department officials have been informed," added the official.