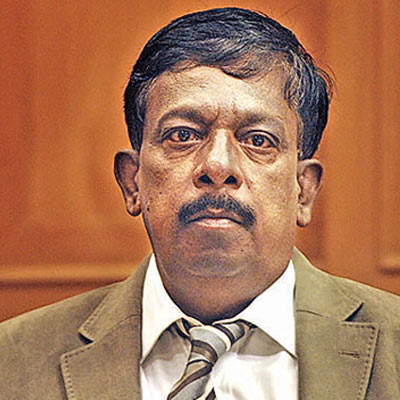 Even though speculation is rife in police circles that Vijay Kamble has been selected as Mumbai's new police commissioner, sources in the home department said the decision would be taken only on Friday.
The police selection board is believed to have shortlisted the names of Kamble, Rakesh Maria and Satish Mathur for the post. Home minister RR Patil, who belongs to the Nationalist Congress Party (NCP), is expected to meet Chief Minister Prithviraj Chavan on Friday and the two are expected to finalise the appointment.
Asked whether there was any deadline for the appointment, Patil told dna on Thursday night: "There is no deadline as much. We have received the selection board's report and we are considering it."
The police force of the commercial capital of the country has remained topless for almost a fortnight now. The force was vastly handicapped on Wednesday when the Maharashtra Navnirman Sena chief, Raj Thackeray, called a rasta roko on the toll issue.
Hemant Nagrale, joint commissioner (administration), is holding the temporary charge of the commissioner's post, which fell vacant when the incumbent, Satyapal Singh, suddenly decided to put in his papers and in a controversial move decided to join politics. He is lobbying for a BJP ticket to contest in the Lok Sabha elections from Bhagpat in Uttar Pradesh.
Asked about the reports on his selection, Kamble told dna: "The government has not informed me about anything."
A powerful lobby of Dalits is campaigning for Kamble. Senior NCP and trade union leader Vijay Kamble said: "Twice I have called on my leader Sharad Pawar and asked him to appoint a Dalit to the important post."
If he is appointed, Vijay Kamble, who is a senior IPS officer, will be the first Dalit commissioner of Mumbai in recent times.
However, Rakesh Maria continues to enjoy the support of Sharad Pawar, who wants a person with in-depth knowledge of the city for the top post. Earlier there was a suggestion that Maria be appointed the commissioner of Thane in place of KP Raghuvanshi. However, Pawar is of the firm view that he should become the commissioner of Mumbai. Mathur has hardly any experience in policing Mumbai. However, he has excellent contacts in the Intelligence Bureau.
Pawar favours Maria
Kamble has the support of a powerful lobby of Dalits. But Rakesh Maria, apparently, still continues to enjoy the support of Sharad Pawar, who is keen on appointing someone with in-depth knowledge of the city as the commissioner of police. A decision is likely on Friday after the scheduled RR Patil-Prithviraj Chavan meet.