Not too far from the 2014 elections in India, political parties have taken to the online space to embarrass rivals. The key players, Arvind Kejriwal, Rahul Gandhi and Narendra Modi have become victims of major spoofs, and spam videos. The online revolution in the election campaign in India, is proving to be hilarious for audiences. Candidates are getting thousands of hits (literally) on videos online.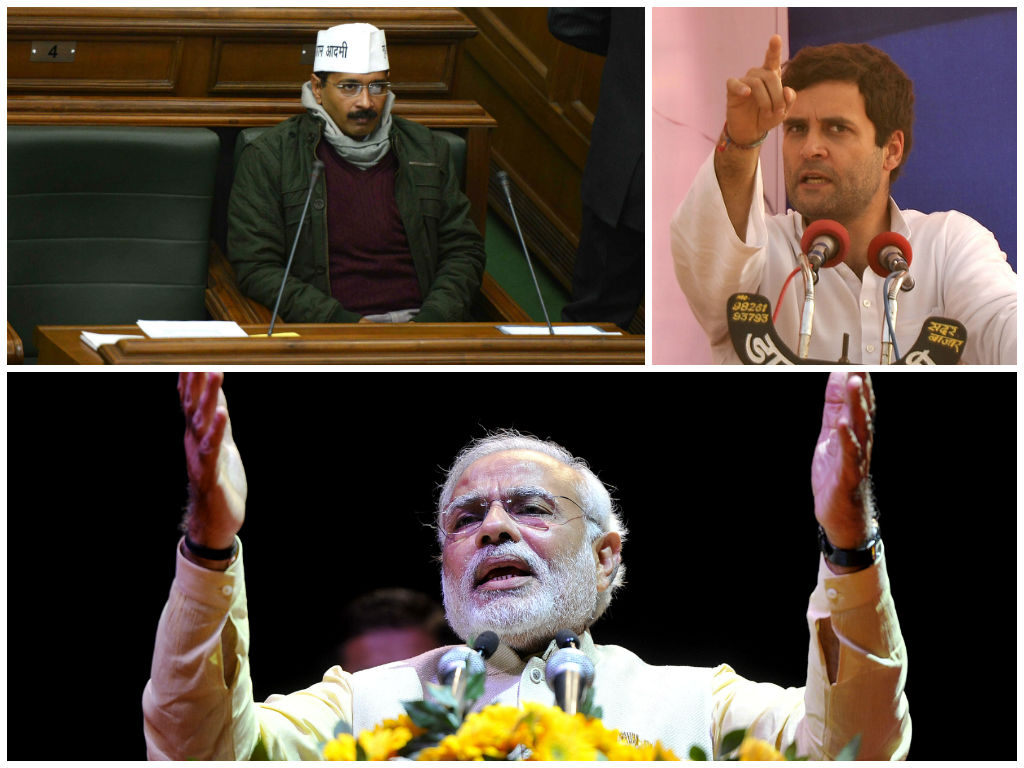 While many of these videos have become an instant online rage, some of them have been deemed purely offensive. But maybe the only recourse for a population completely disillusioned by the corruption in the political arena are rib-tickling videos. They come in as "comic relief" in the long, dramatic, and somewhat sad political narrative in the country.
Nayak 2: The Common Man Rises
This video follows Mr.Kejriwal's claim to fame, as an aam aadmi. It features Alok Naath as an inner voice, who delivers dramatic dialogues egging Kejriwal on – to employ the muffler, the infamous Nehru topi, and the "jhaadu" to reach the common people. Filled with multiple movie references, this parody criticizes AAP'S political propaganda of "exposing" rival parties.
The video mocks a Congress youth party worker Hasiba Amin, who is featured in a campaign advertisement of the congress party and speaks about a young India, championed by a young leader like Rahul Gandhi. The parody has a young girl mocking the youth centric congress party and its leader Mr.Gandhi who is depicted as a young boy with a lolly pop in his hand.
The Great Feku Dictator
Mr.Modi's political adversaries have often likened him to Hitler. He has been featured in a scene from the comedy movie: The great Dictator, which had Charlie Chaplin playing Hitler. The scene shows him playing with a globe in his quarters.
Youtube fest - Arnab Goswami, Kejriwal spoof
Arnab Goswami's badgering interviews have also been a subject of major spoofs. There are parodies of the original interviews with Rahul Gandhi and Arvind Kejriwal flooding the internet. In this video Goswami's show "Frankly Speaking" has been called "Barely Speaking",and the video is a funny take on all the issues Kejriwal raised in Delhi as Chief minister.