More students confirm corporal punishment, 25 give statement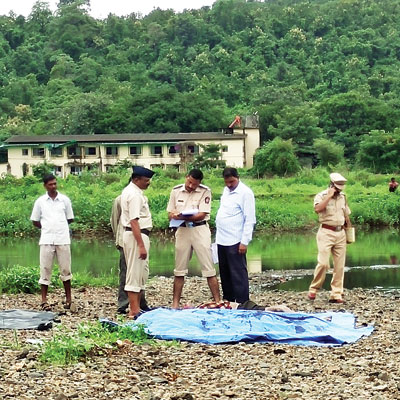 Even as the parents of the deceased children of Vagad Gurukul International School spend sleepless nights over the death of their sons, the arrested teachers in the case have shown no remorse while being interrogated by the Virar police in lock-up. The arrested teachers have been in jail for six days.
Arrested in second case
The two teachers of the school, Ripusudan Garg and Sandeep Palwa, were arrested again in a second case after classmates of the three deceased kids — Prahul Patel, Meet Chadhwa and Kushal Dhada — complained about them to the police.
A senior police official from Virar police station said, "The teachers are showing no remorse. When we interrogated them, they said that they wanted the kids to be disciplined and therefore they caned them. And this, they said, was a norm in the school."
Kids made to do personal chores
The officials added that the students had complained that they were made to do sit-ups and somersaults by PT teacher Palwa as punishment and also made to do personal chores. "When the students refused to do personal chores, they were punished. Many students have confirmed that they were beaten up," added the official.
Statements of students taken
"We have already taken statements of 25 students and are approaching other students. This will help us investigate further and by this way we will collect the evidence to prove that the teachers are guilty of assaulting students badly," said Sunil Mane, senior inspector of Virar police station.
More added that the post motem reports, which are awaited, will also help the police in probing into the case further.