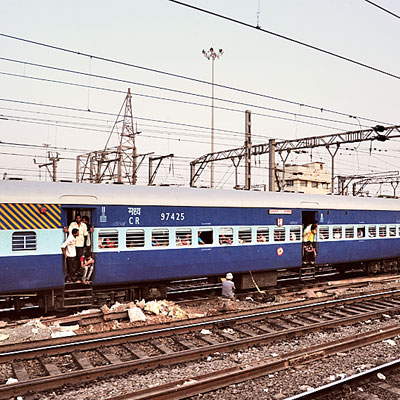 The railways' ambitious plan to run unreserved trains with the superfast tag – which means they would have to maintain a strict time schedule and run at an average speed of 55kmph – will also do something far more important for the railways. It will give the railways a first-hand analysis of the work-related migratory patterns currently on in the country.
As reported by dna in its Monday edition, the railways is expecting these trains – called Jansadharan Superfast – to be patronised by people who travel long distances for work between different regions of the country and comprise the lowest strata of railway commuters.
Earlier this week, the Western Railway got the first bit of information on such migratory patterns after authorities realised that the unreserved superfast between Bandra Terminus and New Delhi was running almost empty from both ends. The service which had started on Sunday was cancelled by the railway board on Tuesday.
"It possibly confirms the fact that there might not be too many migrant labourers coming from the areas around Delhi to Mumbai and vice-versa. On the other hand there is a lot of middle-class people moving between the two cities. It explains the huge success the premium Mumbai-Delhi trains (with fluctuating marker-controlled ticket prices) have seen. Prices touched upwards of Rs5,000," explained an official.
Officials said the other Jansadharan Superfast service of WR, between Ahmedabad in Gujarat and Darbhanga in Bihar, is seconding the fact that Gujarat has become a major hub for migrant labourers from Bihar. The train, WR officials, said is running with full occupancy.
Similarly, the fact that Uttar Pradesh continues to be one of the major destinations of the migrant labour in Mumbai is being buttressed by the good passenger crowd the CST-Gorakhpur Jansadharan Superfast is drawing.
In the days to come, as the railways puts in these Jansadharan Superfast trains into more routes nationwide, the chances of finding out trends would become easier. "It can be compared to the data we have on such unreserved trains for the previous years. It will give us a better idea of where to put in such trains in order to ensure that migrant workers, who generally make travel plans at the last moment, can be served better," said a senior railway official.