More than 300 inmates cured of leprosy, but bearing tell-tale signs of deformities of the disease, were denied registration for their Aadhaar cards as they had lost their fingers.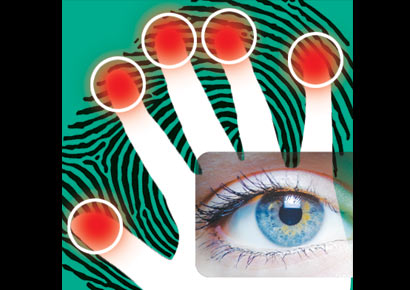 If you want to see how the needs of those on the fringes are often overlooked by policymakers, head to Anandwan, a shelter set up by Baba Amte in Maharashtra's Chandrapur district.
More than 300 inmates who were cured of leprosy, but bear tell-tale signs of deformities accompanying the disease, have been denied registration for their Aadhaar cards, a pet project of the Unique Identification Authority of India. Reason: they had lost their fingers — and some even their sight — to the debilitating disease, and to get a 12-digit unique identification number (UIN) tied to the Aadhaar card, one must submit biometric data, which includes fingerprint and iris scans.
"It looks like the government is not serious [about the inclusion of all people under the project]. It shows their callous attitude towards leprosy patients who have been living in this village for years. Why should they be made to fight for their right?" asks Kaustubh Amte, assistant secretary of Maharogi Sewa Samiti (MSS) at Anandwan, a non-profit organisation that helps socially and developmentally challenged people enhance their livelihood capabilities.
Amte claims that during a recent visit to the Aadhaar enrolment centre in the village, the official told the leprosy survivors to find a way to fit into the scheme of things. "The aim of the unique identification (UID) scheme is to facilitate the entry for poor and the underprivileged into the formal banking system and to give them the opportunity to avail themselves of services being provided by the government. But it falls flat in this case."
He adds, "There are lakhs of people suffering from leprosy who have lost their fingers. What happens to them?"
Dr Santosh Bhogle, state nodal officer for the UID project in Maharashtra, says there is a provision in the project for ' biometrics exception', wherein the authorities only take pictures of the applicants and allot them their UIN.
Vijay Waghmare, collector of Chandrapur district, claims to be in the dark on the issue. "There must be some sort of a miscommunication. We never deny an Aadhar card to anybody. We had outsourced the work of collecting the biometric data to an agency. They wouldn't have provided the applicants the right information. I will look into the matter."