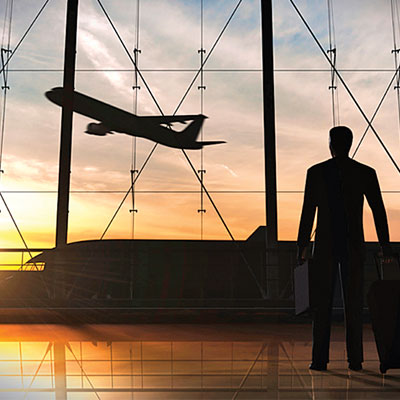 Fliers to Europe are likely to face severe delays as French air traffic controllers are going on a six-day strike starting from Tuesday against the Single European Sky (SES) policy.
Several Indian students, vacationers and business class travellers visit Europe around this time. According to an estimate, the development is expected to cause 14,000 hours of delay.
The SES policy talks of a centralised command that would govern air traffic management over European skies.
Travel agents and industry insiders say the situation has led to many city travellers cancelling their tickets or postponing their plans. "Travellers are in a dilemma because of the development," Iqbal Mulla, president, Travel Agents Association of India (TAAI), a group representing over 2,000 travel and tour agencies, said.
Advith Pawar, an entrepreneur based in Kandivli, said he wanted to visit his relatives in Paris. "But now that I have learnt about the strike, I am left with no option but to postpone my travel plans by a month," he said.
Tuesday's British Airways flight to Mumbai from London likely to get delayed because of this strike, an Mumbai ATC official said.
ATC unions in France claim the SES policy would result in job cuts. But Eurocontrol, European Organisation for the safety of air navigation, has refuted it saying it would instead create more jobs and improve efficiency resulting in improved aviation and tourism business.
The International Air Transport Association (IATA), a group representing 240 airlines, has come out strongly against the strike. "Unions bent on stopping progress are putting at risk the travel plans of millions of travellers," Tony Tyler, IATA's director general and CEO, said. "In fact, from the peoples perspective, the strike can be termed malicious. Apart from vacationers, business people undertaking important trips, and those awaiting urgent shipments will be hassled as flights would be cancelled, delayed or diverted around a major portion of European airspace."
In 2012, more than 130 million hours of productive time were wasted because of delays that could have been prevented with SES, he said.