18 people would have been alive had the police controlled the crowd outside Saifee Mahal where the Syedna's body was kept.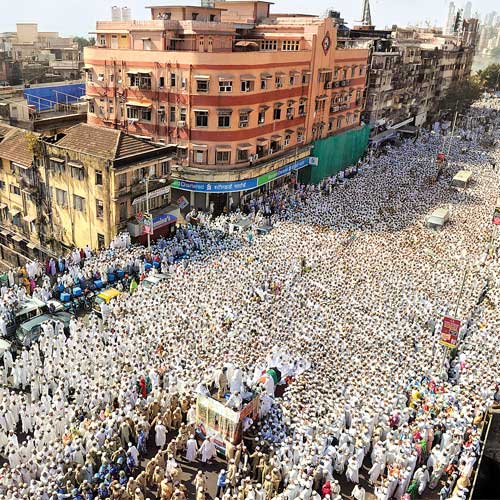 At least 18 people were killed and 60 injured in a stampede outside Saifee Mahal in Malabar Hill late on Friday night as tens of thousands of people jostled to catch a last glimpse of Syedna Burhanuddin.
The spiritual leader of the Dawoodi Bohra community passed away at 9am on Friday. He was 102.
While the police said they were not told of the exact number of people expected at the venue, community leaders accused the police of mismanaging the crowd.
Explaining the sequence of events, a senior police officer said the Syedna died at 9am but it was officially announced at 11.30am. Initially, the funeral was slated for the evening, but it was shifted to Saturday morning later.
As the crowd swelled late at night, people were barred from entering Saifee Mahal. The iron gates were closed, resulting in utter confusion and a stampede.