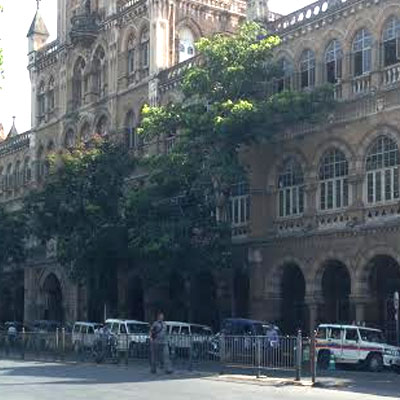 Tight security has been put in place across the metropolis with armed Mumbai police and para-military forces keeping a hawk-eyed vigil to ensure peaceful, free and fair Lok Sabha poll counting tomorrow, police said.
Four counting centres for six Lok Sabha seats in the city will witness three-tier security with Central Reserve Police Force (CRPF) being the first armed layer followed by State Reserve Police Force (SRPF) and Mumbai Police, said Joint Police Commissioner (Law and Order) Dhananjay Kamalakar.
"Extensive security arrangements have been made across the city. Five Additional Police Commissioners, 22 Deputy Police Commissioners, 14 Assistant Police Commissioners, 67 Police Inspectors will be among the security personnel to be deployed for security purposes. Besides city police, contingents of CRPF and SRPF will also be stationed at counting centres and other sensitive areas," Kamalakar said today.
Strategic system has been designed to avert and foil any possible disturbance during the counting, he added. Counting for North Mumbai, North Central Mumbai and North West Mumbai will be held at Mumbai Exhibition Centre in suburban Goregaon while North East Mumbai seat counting of votes will be done at Udayachal primary school in suburban Vikhroli.
Counting for South Central Mumbai and South Mumbai seats will be held in Ruparel College at Matunga and Elphinstone College at Kala Ghoda respectively, police said. "Each centre will have three-tier security," Kamalakar added.
Within 100 meters of counting centres, no parking of vehicles will be allowed, the IPS officer said adding that barricades have been erected outside the counting centres to avert any disturbance among rival political party activists.
Also, police permission should be sought before holding any victory processions, he said. "The Model code of conduct is still in place. The Election Commission has ordered us to regulate or restrict any processions, if required, to maintain law and order. If one wants to carry out procession, it is a must to seek permission from police. After receiving an application for the procession, we would examine the situation and if required permission will be granted," he added.