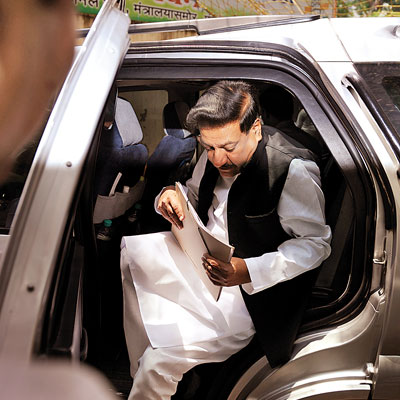 Chief minister Prithviraj Chavan, on Tuesday, said the BJP had entered into a secret understanding with the MNS to defeat Shiv Sena. It is for the Shiv Sena to decide how many insults heaped by the BJP it should bear, he added.
The CM also alleged that the BJP had copied and pasted the Congress manifesto and that it had waited for the Congress to declare its manifesto.
According to Chavan the style of functioning of BJP's prime ministerial candidate had left corporate India worried as it left no room for debate or dissent. "Corporate India has realised that under Modi there is no scope for debate and dissent. And people of India have realised that Modi's leadership style is dictatorial," said Chavan.
Chavan also criticised the Gujarat government's co-operation department for issuing notices to the Mehsana Milk Federation, which according to him had acted in good faith in providing cattle feed to help farmers suffering due to drought in the state.
On withdrawal of Congress candidate from Palghar, Chavan said the decision had been taken to avoid division of secular votes. Besides, he pointed out, the sitting Palghar MP, Baliram Jadhav, had supported Congress-led UPA for the last five years.