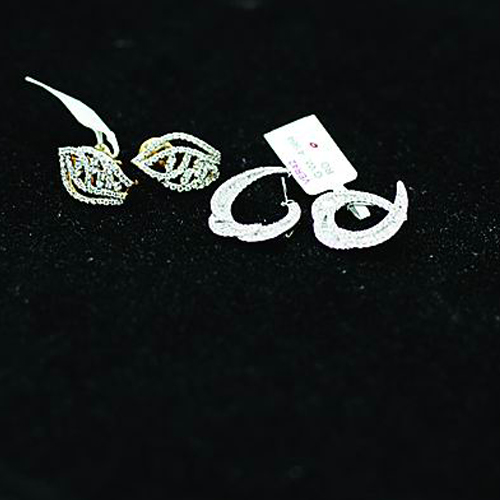 It's the worst cut, as far as diamond-lovers are concerned. Laboratory-made diamonds from China, Korea and Thailand are flooding the Indian market and are being passed off by retailers as real ones.
Diamond jewellery, with smaller stones like earrings, are the worst-hit. Lab-made diamonds command 20-25% of the Indian diamond market. Though no official data is available about this sector as it is unorganised, experts peg the domestic market to be worth about Rs 60,000 crore. India is the world's second-largest diamond market and Mumbai and Gujarat form the major hub.
Lab diamonds, also called processed diamonds, have properties akin to real ones, but costs around 30 per cent less.
The Gem & Jewellery Export Promotion Council (GJEPC) has already taken cognisance of recent reports about synthetics being mixed with natural diamonds. Dalumi India Pvt Ltd and Narola Gems have reported to the council about some lab-grown/man made/synthetic diamonds.
A few months back, the Mumbai Diamond Merchant's Association (MDMA) also raised an alarm about the issue through an article, New Challenge for Diamond Industry- Adulteration, on its website.
Till a few years back, most of the processed diamonds came from the US, through legal and declared channels. Now there's a fear that even those lab-made diamonds procured legally are being sold as real ones.
"There's nothing wrong in selling lab-made diamonds. What's wrong is that, in certain cases, customers are not informed about what kind of diamonds are being sold to them," says Jignesh Mehta, MD, Divine Solitaires.
"Therefore, buyers should always always ask for guarantee certificate," he advised.
All Indian Gems and Jewellery Trade Federation (GJF) director Nitin Khandelwal agrees: "Buyers should lab-test diamonds to verify their authencity. The increasing trend of mixing lab-made diamonds with real ones is bad for the industry as it will end up damaging customer trust".
Real diamonds have unique laser-inscribed ID numbers. They are not visible to the human eye and can be spotted only when magnified.