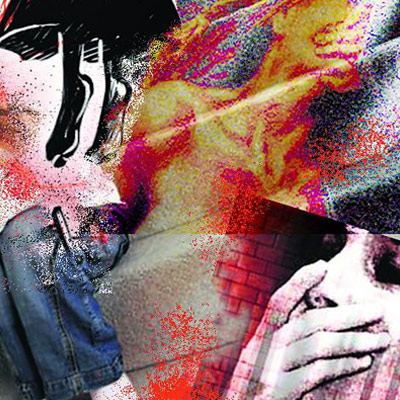 A 25-year-old married woman from Thane was taken to Madhya Pradesh under the pertext of getting her a good job and was allegedly raped by a man, who pushed her into flesh trade, police said on tuesday.
The woman, a mother of two, who stays in Ulhasnagar, was taken to Khandwa by two women of her locality on April 30 with the promise of a well paying job, Sub-Inspector C N Khuspe of Vitthalwadi Police Station said, quoting from a complaint filed by her last night.
In Khandwa, she was handed over to an unidentified man who took her to the forest and allegedly raped her repeatedly for over a month before forcing her into flesh trade, according to the complaint.
The woman somehow managed to escape from his clutches and came back home where she approached the police and narrated her ordeal. In between, her husband had filed a missing person's complaint.
The survivor also said she was "sold" to her tormentor for an unspecified amount of money, but police said her claim is being verified.
In the complaint, she has named two women, Jyoti Kishore Chandwani and Komal Hitesh Riwani, and 10 other people who had conspired to take her to Khandwa and push her into flesh trade, Khuspe said.
The police have lodged an offence related to rape, wrongful confinement and kidnapping and launched a probe. No arrest has been made till now, police added.