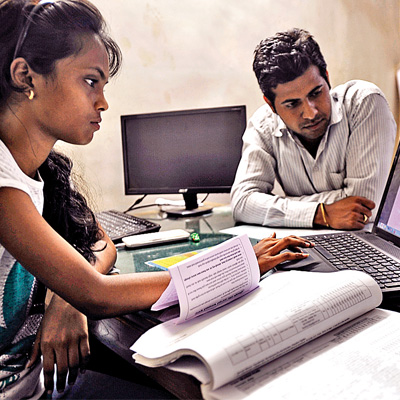 There are 762 junior and degree colleges in greater Mumbai for students to opt for. Last year there only 706. And Thane region seems to have more intake capacity with 1,10,540 seats. The option forms can be filled up from Wednesday (June 18). The online filling application forms can be send from June 18 to June 25.
The intake capacity of city colleges in South Mumbai, North Mumbai, West Mumbai, Thane and Raigad is 2,83,722. The seat capacity in Western Mumbai is 7,9,876; South has 43,421 seats, North 41,765 seats and Raigad 8,120 seats.
According to principals in city colleges, the number of applicants are always less compared to the number of seats available. Moreover, coaching classes that have now registered themselves as junior college have already attracted the cream among students, and classes have already started there.
Priyanka Rajani, principal, Vidyanidhi Junior College, Vile Parle, said: "After Thane, colleges in western suburbs have the maximum number of seats. Students always complaint that they haven't got admission, but that's with regard to reputed colleges; they refuse the college allotted to them online in first preference."
AL Misal, education inspector, Thane district, said: "We have maximum intake capacity because there are 1,700 high schools attached to junior and degree colleges here. Very few seats remain vacant here as some students opt for vocational courses."
In Thane
1,700 high schools with degree colleges; of this, 1,675 are state board schools attached to degree colleges; There are 457 degree and junior colleges here.