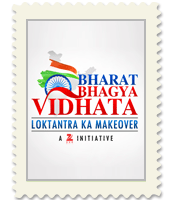 Thirty-eight-year-old Jatin Sejpal goes for blood transfusion to a clinic every 15 days. A thalassaemia major patient, he has been facing this ordeal since he was five.
Sejpal, who recently got married to Megha Naik, 26, also a thalassaemia major patient, said, "Just because we suffer from thalassaemia doesn't mean we can't lead normal lives."
Those afflicted with the disease have to undergo frequent blood transfusions as, in them, the bone marrow does not produce red blood cells.
Observing the lacunae in treatment of patients, a team of experts in Maharashtra, in association with Thalassaemia International Federation (TIF) officials, are going to submit a charter of demands to the state health department to chart a road map for standardised care and control of thalassaemia by October 15.
Executive director of TIF, Cyprus, Androulla Eleftheriou said, "Very few are as lucky as Jatin in India. The average age of survival of a child suffering from thalassaemia in India is as low as 15 years, while in western Europe, it's 40."
At a meeting with TIF officials in Mumbai on Tuesday, state health minister Suresh Shetty admitted that in Maharashtra alone, there are close to 4,500 patients.
Patients say the state should take up the responsibility of their care, something that it has failed to do till date. Until last year, there were no funds allotted towards treatment of thalassaemia patients in state.
A patient from Chembur, Sangeeta Wadhwa, 36, said, "State provides blood transfusions for free but that's not enough. Iron levels in patients are very high. This leads to iron deposition in vital organs. If the patient is not administered iron chelators (medicines which remove excess iron from body), s/he dies."
The state has set aside a budget of Rs70 lakh for iron chelators that it is providing to four district hospitals in Satara, Amravati, Nashik and Thane under the haematology pilot project initiated in March 2013.
"An estimated budget of Rs27 crore will have to be set aside to provide iron chelators free throughout Maharashtra. Every month, we hear of at least two patients dying for lack of medication. The state has to make this happen to save lives," said Vinay Shetty, vice-president of Think Foundation in Mumbai.
Fact file on the deadly disorder
Thalassaemia is a genetic disorder which leads to supression of bone marrow patient's body stops producing RBCs which carry oxygen throughout the body.
While in a healthy person, RBCs get destroyed and formed every 120 days, in a thalassaemia patient, they get destroyed in 15 days and aren't formed again. Every patient has to spend Rs1–1.5 lakh every year for blood transfusion and buying iron chelators, costly medicines which extract excess iron from body through urine.