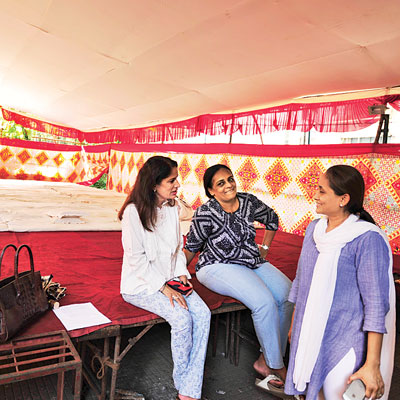 After the Supreme Court dismissed the plea of Campa Cola compound residents, the Brihanmumbai Municipal Corporation (BMC) officials said that the residents can't erect tents without their permission.
The Campa Cola compound residents are in the process of erecting a huge, water-proof tent on the premises of Mid Town apartments, one of the seven buildings in the compound.
The BMC said the residents can not erect tents, even if it is inside their compound, without their permission.
Additional municipal commissioner Mohan Adtani informed that the residents have not taken any permission from the BMC before carrying out construction work for erecting tents. "We will send our officials to check the work going on inside the Campa Cola compound, and following their report, we will issue a stop work notice. We can also remove the tents," Adtani said.
According to officials, the BMC can initiate action under Section 351 of the Mumbai Municipal Corporation (MMC) Act, 1888. However, the civic body will wait for two more days to let the residents hand over the keys of their flats.
The BMC will circulate notices to 96 illegal flat owners. So, the civic body will take at least another week to start the demolition process.