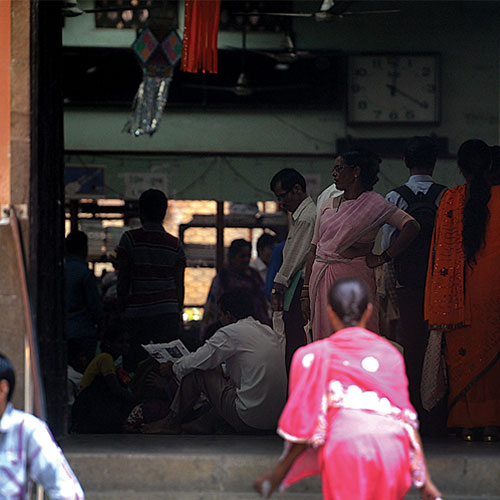 More than 4,000 resident doctors stayed away from duty at state-run hospitals on Thursday and vowed to continue their protest till the cops who allegedly assaulted a doctor in Solapur were charged.
Hospital services were disrupted due to the protest, affecting hundreds who depend on government facilities for medical care.
"My baby, who has haemorrhage in the heart, is bleeding severely. They have turned us away," said Horilal Gupta, 27, who begged doctors at KEM to treat his 17-day-old. He was told that the baby could not be treated as doctors had not turned up for work and emergency services were shut.
Several emergency as well as routine procedures were also put off at Nair, Sion and JJ hospitals. Even out-patient departments were shut. Deans at various hospitals tried to call in super-specialty doctors to help admitted patients.
The resident doctors are protesting against the assault on Dr Prashant Patil, a general surgeon at Dr VM Medical College in Solapur, by three policemen.
On Thursday, the government announced the suspension of the policemen, among them police inspector Arun Waykar. However, Maharashtra Association of Resident Doctors said the protest would continue till the cops were booked under the Doctors' Protection Act.
"Under this law an accused must be charged for a non-bailable offence, which has a punishment of up to three years for assaulting a doctor," said Dr Santosh Wakchoure, president of central MARD.
High court notice to state government
The Bombay high court has taken suo moto (on its own) cognisance of the strike declared by state resident doctors. Chief Justice Mohit Shah issued a notice to the state government, additional chief secretary (home department) Amitabh Rajan, Solapur police chief Pradeep Raskar, in-charge of the police station in Solapur, dean of the Solapur Medical College and Hospital and the state resident doctors body. The matter is scheduled for hearing on Friday.