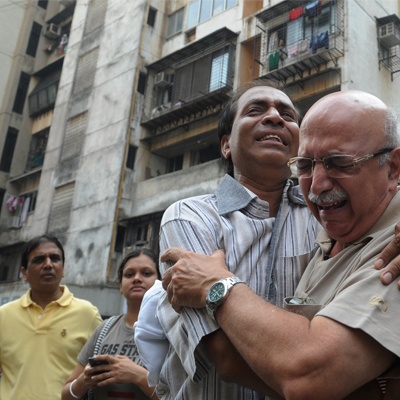 In a ruling denying the residents of Campa Cola an extension appeal, the Supreme Court decided that they would have to vacate the premises by May 31.
The flats which number approximately in the hundreds were declared illegal in November. This coincided too with the city corporation sending in demolishing crews. Because of the intervention by the Supreme Court the residents were allowed to stay on till May 31.
Initial pleas were made against the Supreme Court's May 31 ruling on January 6 where the advocate appearing before the court brought attention to the the pleas for regularisation that had been filed and which were unearthed through an appeal made under the Right to Information Act. The residents had also drawn to matter to Rahul Gandhi's attention in Delhi, pleading with him to consult with CM Prithviraj Chavan in order to bring the matter to an end.
Municipal corporator Manoj Kotak was further annoyed at the BMC's bid to destroy the property while the Chief Minister and Supreme Court were trying to find a solution to the problem. The corporator further demanded to know the BMC's policies to to regularise illegal structures built in the 1980's and 1990's.
However despite a battle that has been going on from 2005, the final ruling of the SC has not been in the favour of the residents. The early reactions to the ruling being naturally negative considering 96 individuals are being thrown out of their homes over an issue they claim to have been originally aware of.
Attention was initially to the matter was drawn in when the residents approached the BMC in 1999 in order to supply and regularise their water supply. While looking into the matter it was found that all floors above the fifth were constructed illegally and thus a demolition order was issued.