More than 90 senior cops transferred across Maharashtra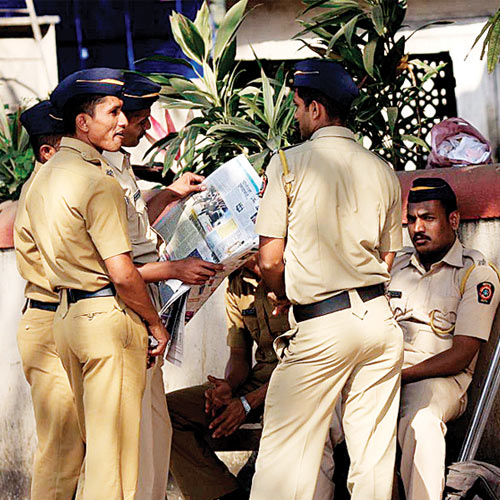 After a delay of more than two months, the Maharashtra home department has finally issued orders promoting/transferring more than 90 senior police officers across the state. According to sources, the inordinate delay came about because the chief minister and the home minister were not able to come to an agreement on transfers and postings of a few senior police officers.
The most prominent among those transferred is high-profile officer Suez Haque, who did exemplary work in the Naxal-affected district of Gadhchiroli. He will be the first superintendent of police (SP) of the newly formed Palghar district. Haque will have the responsibility of setting up the entire police establishment in the district which came into being on August 1.
Deputy commissioner of police (DCP) KMM Prasanna, who has been awaiting promotion and posting for the past few months, has been promoted as additional commissioner of police (Addl CP) and posted to the elite Mumbai Crime Branch. Addl CP Brijesh Singh, who was posted in Mumbai North Region, has been promoted as special inspector general (Spl IG) and posted to state Crime Investigations Department (CID), Pune.
Ahmednagar superintendent of police RD Shinde too has been promoted as Addl CP and transferred to Mumbai. He will take charge of Central Region. DCP (Zone 9) Cherring Dorge has been posted as Addl CP (East Region) in Mumbai.
DCP (Zone 2) Nisar Tamboli has been transferred out of Mumbai and posted as DCP in Nashik City. DCP Sandip Karnik, who was posted in Anti Corruption Bureau (ACB) in Thane, has been transferred to Mumbai. Satyanarayan Chaudhary, who was DCP (Detection) Mumbai Crime Branch, has been posted as DCP (Zone 9) of Mumbai police.