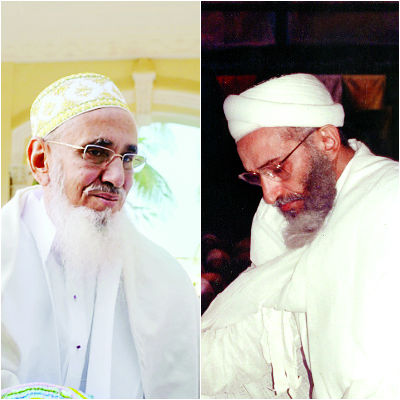 The Bombay High Court on Thursday refused to grant any temporary relief sought through a petition, challenging the succession of Mufaddal Saifuddin as the 53rd Syedna of the Dawoodi Bohra community.
The court is likely to hear from July 14 the suit filed by Saifuddin's uncle Khuzema Qutbuddin who is seeking a court ruling to be declared the head of the community.
"Parties have agreed that the suit itself will be tried on a schedule and early date. The notice of motion is disposed of with liberty. The plaintiff can file amendment to the plaint and on the next date the matter is kept for directions," said Justice G S Patel.
Qutbuddin has filed the suit challenging the succession of his nephew Mufaddal Saifuddin who is now the incumbent Sydena. Qutbuddin has filed a declaratory suit seeking that he be declared as the 53rd Dai and the opponent be restricted from having any authority over the properties of the community.
Saifuddin, who was represented in the court by his elder brother Dr Qaidjoher Ezzuddin, opposed reliefs sought in the suit filed by Qutbuddin, stepbrother of the late 52nd Dai, Mohammed Burhanuddin.
Qaidjoher contented, "The suit is based on false and untenable cases. Bohras across the world have given misaq (oath of allegiance) to Mufaddal...only a handful from the community has not accepted him."
As proof, the affidavit annexes several photographs depicting the late Syedna falling back on Mufaddal and leading him in prayer meets held during Muharram. Further, the affidavit denies all levelled charges of falsehood committed by Mufaddal and others in making him the Syedna.
In June 2011, Mufaddal Saifuddin was nominated successor, according to the press statement from the community. Qutbuddin publicly challenged the succession first time after the death of Syedna Mohammed Burhanuddin on January 17.
Qutbuddin claimed that he did not challenge the false claims made by Syedna Mufaddal until now because he (Qutbuddin) had been asked to maintain his appointment in confidence by Syedna Burhanuddin and was waiting for the late leader to get well to take up the issue with him.