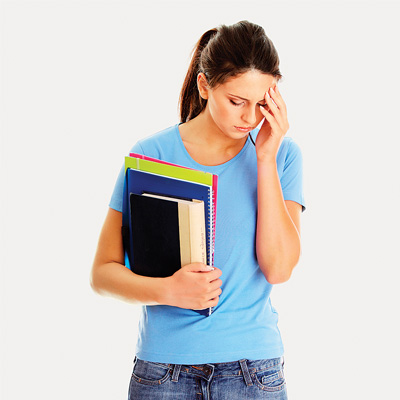 Just when you thought that exams were the major cause of worry for a child. Think again. Parents are taking their stressed kids to psychiatrists/psychologists to help them choose their career.
The psychiatrist feel it's parental anxiety that is to be blamed for the child being confused over careers. According to parent-teachers forum, this is a growing trend and is because of competitive exams and the financial burden that forces a child to choose career of their parents' choice.
Unfortunately, parents don't realise that it's the parental anxiety that is the main problem.
Dr Parul Tank, psychiatrist at Fortis Hospital, Mulund, said, "Children at times, copy their friends' decision as they don't want to leave them. It is very important that the students at this juncture receives proper counselling." But it is also believed that at times it is peer pressure. Just because their friends take a particular stream they too are forced to take one.
Dr Harish Shetty, psychiatrist at Dr LH Hiranandani Hospital said, "Parents should attend career counselling with their children. Standard X and XII results shouldn't be considered as the final word. There should be a two-way communication and parents should encourage children to voice their fear and thoughts."
Jayant Jain, president, All India Federation of Parents Teachers Association (PTA), said, "Most of the time, parents can't afford certain careers for whatever reasons. This is the time, parents forces their child to choose a career that they want their child to pursue. And if the child does not enjoy what he is studying, it could lead to depression."
Arundhati Chavan, president of PTA United Forum, said, "Number of competitive exams are one of the reason why children are under stress. A child must undergo an aptitude test, to help him/her understand the career they should take."
Sources also claim that children sometimes don't get the subject they want in the college of their choice. So they end up compromising.