While Air Traffic Control has enough manpower, the navigation dept is short of by 40%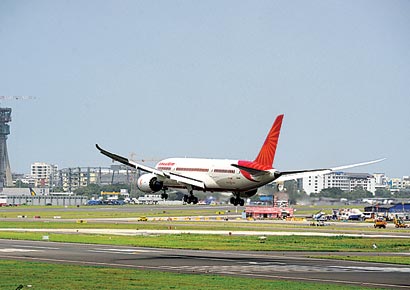 The incidents of near-misses and breach of safety would continue to increase in Mumbai as the Communication Navigation and Surveillance (CNS) department, which offers basic communication infrastructure to Air traffic controllers (ATC) and pilots, is facing severe staff shortage of about 40%.
According to an estimate, because of error on part of air controllers or the pilots as many as 54 cases of airprox were reported during 2011 at Mumbai airport, when two aircraft had to avert their descend as they came in close proximity with each other.
CNS is considered as back-office job and therefore remains in the background, while ATC, because of its work profile, stays in the limelight when it comes to air safety. CNS officials have written a complaint to Union civil aviation minister Ajit Singh complaining about the lack of work force. Singh was not available for comment.
The Mumbai office of CNS, which operates from Airport Authority of India (AAI) office near Sahar airport, has a sanctioned strength of about 250 staffers. However, its present strength is not more than 150 people, sources said. Similar is the case with the other centres of CNS offices, where around 3,600 staff is sanctioned on an all-India level, but the department has to work under the constraint of just over 2,300 staffers.
The sources added that staff have not been recruited for over a decade in spite of increase in equipment and support facilities because of increased air traffic and new routes in the aviation sector. "The near-misses and accidents are prone to increase as CNS is operating with shortage of staff," said YP Gautam, general secretary, Airport Authority Officer's Association (AAOA).
AAOA officials allege that the management has been inducting staff into ATC at regular intervals but the same is not happening with CNS, in spite of it playing an equally role.