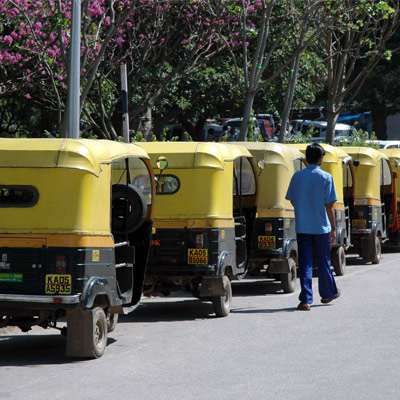 The level of unemployment in our country can be gauged from a pretty disturbing fact- A number of applicants for auto rickshaw permits in the city are from people who are post graduates, graduates and engineering diploma holders. The name of the winners of the lottery system were declared last month. The documents submitted by the winners are now being scrutinised by the deputy regional transport office (RTO), Vashi.
As per the deputy RTO official, the documents submitted by the applicants, a few of them have qualifications above the required SSC pass. "Soon, the commuters will find the auto rickshaw in which he is travelling, is driven by a someone with qualifications like post graduation, degree or diploma in engineering," said an RTO official.
The RTO, which offered new auto rickshaw permit in the city after a long time, had made SSC pass a mandatory criteria in order to mitigate the complaints by commuters of bad behaviour extended by auto rickshaw drivers. However, the new criteria has restrained a big chunk of applicants from getting auto permit.
According to sources, around 145 graduates have applied for the auto permit while 14 applicants have post graduate diploma. If this is not enough, seven of the applicants have diplomas in engineering.
Last month, through computerised random selection 2,687 names for the permits was selected, of the total 5,685 applications. Remaining 2,998 applications were put in the waiting list.
Of the total correct applications received by the deputy RTO, 2,246 applicants were SSC pass while 824 have completed their higher secondary.
The education qualification for auto rickshaw permit was severely criticised by many auto unions. "There are auto drivers in city who have been in the profession for a long time, but they are not SSC pass. The new rules have restrained them from getting the permit," said an auto driver.
Meanwhile, the deputy RTO has served notice to around 450 applicants for submitting wrong documents of filling wrong affidavits of their employability. The RTO had received complains that among winners of lottery system, a few of them are employed in government and semi-government organisations.