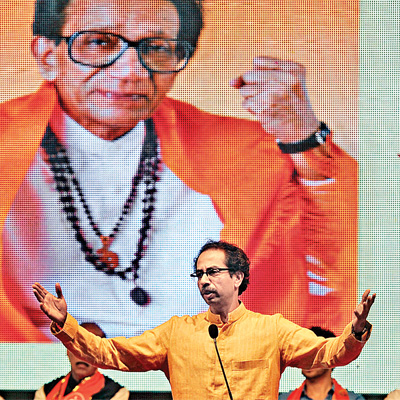 With assembly elections few months' away, the verbal duel between leaders of Shiv Sena and Maharashtra Navnirman Sena (MNS) has become intense over development of a hospital in Bhandup.
Few days after mayor and Shiv Sena leader Sunil Prabhu tried to stake the Brihanmumbai Municipal Corporation's (BMC) claim on construction of the super specialty hospital, the MNS retaliated saying the saffron outfit is playing politics over the issue ahead of polls.
Shishir Shinde, MNS' legislator from Bhandup, on Thursday said it was the Raj Thackeray-led party which has been pursuing the matter to build a hospital to serve public in the eastern suburbs.
"It has been more than a year that we are pursuing the work. I was the one to have first located the plot which was handed over to BMC under the development control regulations (DCR). Our party pursued the issue before BMC. The civic chief also had visited the spot after our perusal. But nothing has happened in this regard," Shinde said.
Shinde blamed Shiv Sena for lack of progress in the matter. "The ruling party has been irresponsible. The mayor is studious, but he is helpless in this case to seek claim. Besides, the state government too has been careless. Barring some officials, civic staffers dealing the issue too are not bothered about serving public. Instead, some officials are busy helping the developed who handed over the plot, to complete his in-hand project first and then work on the hospital," the legislator alleged.
The MLA though said his party will not object if the BMC completes the work. "We will be happy if the work is completed. It doesn't matter if it is constructed through my fund or the BMC's. People should get service," he added.
Despite repeated attempts, Prabhu and standing committee chairman Yashodhar Phanase remained unavailable for their versions.