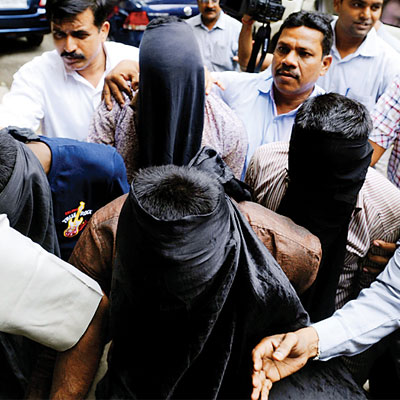 The state government has approached the Bombay high court seeking confirmation of capital punishment awarded to the three convicts of the Shakti Mills gang rape case.
A petition has been filed in the HC by the government seeking the death sentence of the three convicts - Vijay Jadhav,19, Mohammad Kasim Bengali,21, Mohammad Salim Ansari, 28, - who are common in both the gang rapes that took place in Shakti Mills in 2013, be confirmed.
As per the law, a death sentence awarded by the trial court has to be confirmed by the High Court.
The petition was filed by the government on April 15.
The convicts are yet to file appeal against the conviction.
On April 4 this year, sessions court convicted Jadhav, Bengali, Ansari and Siraj Khan for raping a photojournalist on the deserted premises of the defunct Shakti Mills in central Mumbai on August 22, 2013.
While Siraj was awarded life imprisonment, the other three were awarded death penalty by the sessions court under the provisions of section 376 (e) of Indian Penal Code, which provides for the maximum sentence of death for a repeat offence of rape.
Jadhav, Bengali and Ansari were earlier convicted and sentenced to life imprisonment by the court for gang-rape of a telephone operator at the same premises in July, 2013.
Hence, the prosecution sought death penalty for them in the second case by framing an additional charge of repeat offence under Section 376 (e), which was introduced in the Penal Code after the December 2012 Delhi gang-rape.
This is the first time the section has been applied.
The sessions court, while awarding the death, had observed that the offence was a pre-planned one, and the accused showed no mercy to the victim and had no remorse afterwards.