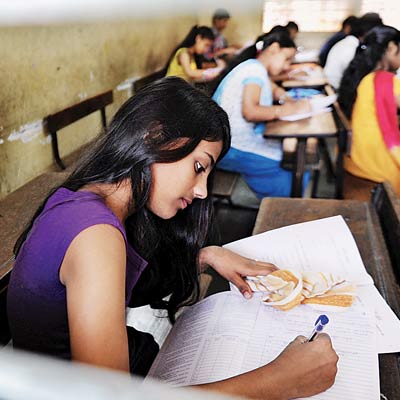 Members of Yuva Sena, Shiv Sena's student and youth political wing, on Tuesday met the school authorities at the Don Bosco School in Matunga after parents complained that the school had scheduled the Marathi paper for classes V to IX on Monday, March 31, which happens to be Gudi Padwa, the new year as per the Hindu calendar.
"There were several messages going around among parents that the school plans to schedule an exam on the day of Gudi Padwa. How can the school be so inconsiderate about festivals? Hence, we demanded that the change be made at the earliest," said Yuva Sena member, Pradeep Sawant.
However, the school authorities denied that they had scheduled the exam on Gudi Padva. "We always have a holiday for Gudi Padva. The mix-up happened due to a printing error. We have rectified it," said Father Bosco D'mello, principal, Don Bosco School.
Fearing that other schools too might be doing the same, members of the Yuva Sena approached the deputy director of school education of the Mumbai division. "Don Bosco was one such school however, like them, there will be several other schools that might have done the same. So we want to address the issue at a larger scale. Since the deputy director was not available. We met BB Chavan, education inspector of the south zone and he has assured us that they will inform the schools through a website circular ," said Sawant.