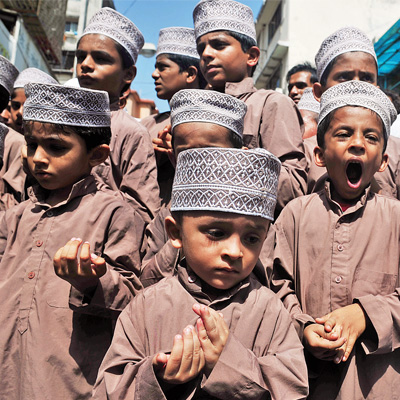 With the monsoon just round the corner, the BMC and water experts have advised the city's residents to use water judiciously as levels in the lake supplying water to the city are receding.
As reported earlier, the city's catchment areas have received only around 10 per cent of the total rainfall it gets in June every year. Given the dry spell, the corporation has advised residents to use water sparingly and also co-operate with it in plugging leakages.
"We appeal to the residents to not waste water for non-potable purposes like washing cars, mopping, gardening, flushing, etc. These activities require large quantities of water. We request the public to use water sparingly. In addition to this, we request them to immediately bring to our notice any leakages in the pipelines supplying water," said a senior civic official.
Water expert and former civic hydraulic engineer Madhukar Kamble seconded the official saying that residents will have to take water conservation measures at household and society-levels. "We are set to lose 10 litres of water in a single flush. So residents should cut down use of water for non-potable purposes. Use of showers/ tubs should be avoided, people can use buckets instead. Every society must carry out individual audits to cross-check if water tanks are leakage-proof. Residents need to be careful while using water at public places too," Kamble recommended.
Sprung a leak? Call up these numbers:
Ghatkopar control room : 022-25153258
Malbar Hill: 022-23678109, 022-23695835
Vile Parle: 022-26146852
Bhandarwada: 022-23756008, 022-23770446