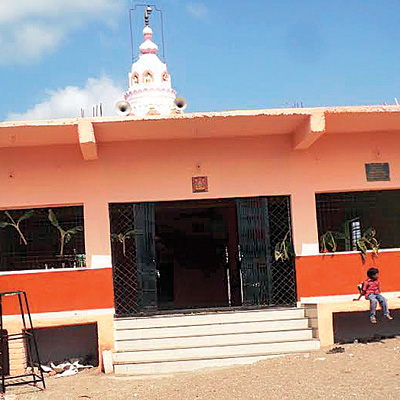 As the country celebrates the 68th Independence Day, about 500km from Mumbai, the Dalits of Thhole village in Parbhani district have resolved to end caste-based discrimination through satyagraha. Denied access to grocery shops and primary health-care centres by the upper castes, 200 Maaang and Matangs have decided to march into the local Hanuman temple on August 15.
It all began on July 26. Marathwada, which falls in the rain shadow region, has seen even scantier rainfall this year. The Matangs felt appeasing the deity in the Hanuman temple would help. "We knew we would not allowed inside. So, we smashed a coconut on the steps outside to pray for rain," says Atam Narayan Uphade. "And its not like the rains would benefit only Dalit farmers."
According to an FIR lodged at the Daithana police station, as word of the "gods being defiled by Dalits" got around, upper-caste youths went to the Dalit settlements, beat up the people, destroyed their properties and food grains and molested the women. Furious that the Dalits had "dared" to go to the police, the upper castes held a meeting on July 27 where they swore to "ex-communicate the Dalits and teach them a lesson." The Dalits were denied access to grocery shops, barbers and flour mills.
"We have also been restrained from taking our cattle to the common grazing ground of the village," points out Angad Uphade, 28, who has fled with his family to a relative's home in the neighbouring village of Indewadi. "I was roughed up and threatened with dire consequences because my goats went to the grassland. I had no option but to flee," he said. In all 13 families have migrated from the area in the last few days, fearing violence.
The village headman, Gangadhar Bhagwan Bele, an upper-caste Maratha, terms the Dalit allegations exaggerated. "They should know their limits. This is a village and we live by certain rules. If they try to break them, people will get angry," he said defending the violence and ex-communication.
While admitting to the problem, Parbhani district collector Sachindra Pratap Singh told dna, "I've visited the village with the Superintendent of Police. The tehsildar and I thought the problem had been resolved. I will find out whether tension is still brewing. While the administration will take strict actions against anyone practising discrimination, we also have to take preventive measures to ensure that the situation doesn't spiral out of control."
Activist Ganpat Bhise of the Dalit rights advocacy group Samajik Nyay Andolan charged the administration with inaction. "Why should Dalits be refused entry into the premises, frequented even by stray dogs and cats of the village?" he asked and added, "People have resolved to enter the temple to see if god, too, discriminates against them. Even after so many years of independence, we are still treated as pariahs," he said.