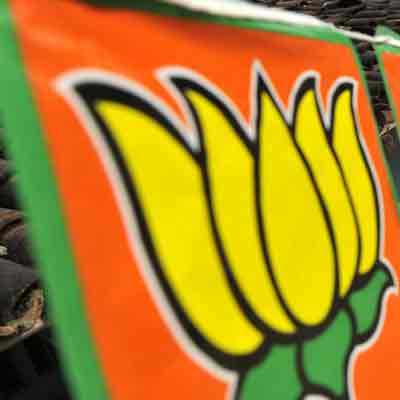 Congress MP Sanjay Nirupam, who is seeking re-election from Mumbai-North constituency, has refuted BJP's allegation that his performance in Parliament was "poor". He told media persons on Wednesday that he had "in fact outperformed" in several areas and resolved the problems of maximum number of people in his constituency, which stretches from Malad to Palghar.
BJP leader and ex-MP Ram Naik had alleged that "Nirupam neither attended the House or participated in debates and nor did he raise his constituency-related issues in the House".
Terming the allegations baseless, Nirupam said, "Before making such allegations, Naik should cross-check the facts... BJP leaders are well-trained in levelling baseless allegations."
Nirupam said his attendance in Parliament was 89% while the national average was 76% and Maharashtra MPs' was only 74%. "I participated in 57 parliamentary debates. The national and state MPs' average was 37.9% and 28.8%, respectively. Moreover, I raised 334 questions, as against the national and state MPs' average of 300 and 500, respectively. I have tried to utilise the maximum amount from the MPs' fund in the last five years," he said.
Nirupam said there were many housing societies that had no conveyance. "Developers registered housing societies but did not make conveyance of the land on which the buildings stood. At my request, chief minister Prithviraj Chavan started the deemed conveyance scheme. It benefited thousands of housing societies, helped in the redevelopment of several old buildings. Five years ago, shortage of water was a big issue in Mumbai-North constituency. Now, it isn't an issue at all," he said.
"My effort led to Borivli station's redevelopment. Now, it is one of the best stations in the suburbs. Rajdhani Express didn't have a halt at Borivli. I met the railway minister (for this) and, now, on a pilot basis, the train has started halting at Borivli."
"If people vote for me this time too, maximum development work will be carried out in the next five years," he promised.
In 2009, Nirupam won the Lok Sabha elections by a thin margin of 5,200 votes against BJP's Ram Naik. Currently, he is up against BJP's Gopal Shetty.